Behold a thing of fast food beauty! A thing that could only have been conjured up in Heston Blumenthal's wildest dreams! Behold... the Burger King bacon sundae!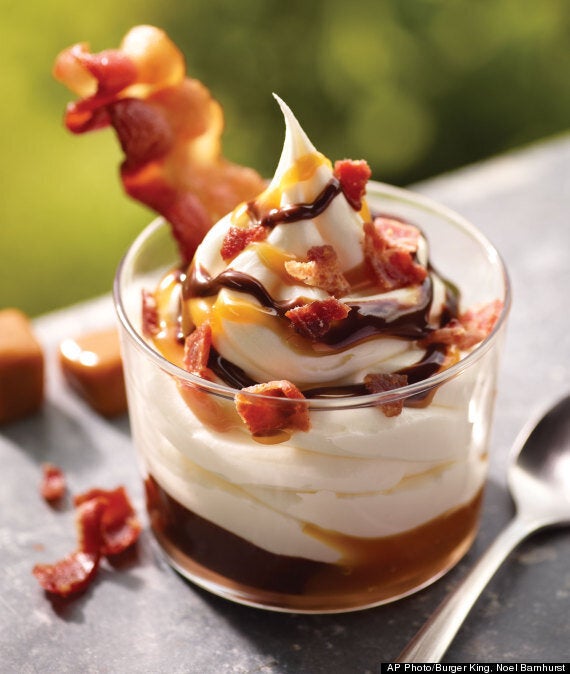 Well, we don't know about you, but our mouths are watering. (Mainly because our jaws are on the floor.)
The bacon sundae "was released in April in Nashville... but will now receive a wide release as part of Burger King's expanded summer menu," reports Time.
According to Burger King's press release, the "limited-time" (presumably because it melts) "dessert is now available nationwide to satisfy every sweet tooth. The sweet and savoury dessert features the rich and creamy vanilla BK® soft serve, drizzled with chocolate fudge, caramel and topped with bacon crumbles, complete with a thick-cut, hardwood smoked bacon garnish."
Fingers crossed this culinary marvel will make its way over the Pond very soon. But if it does - will you eat it?