Russell Brand lashed out at Graham Norton in front of a packed studio audience, accusing the host of making his mum cry.
In scenes that were cut from the episode of The Graham Norton Show, which was aired last night, the normally happy-go-lucky Brand turned on Norton after the host brought up the subject of his split from his wife, the pop singer Katy Perry.
According to The Sun, Norton said that Brand had been "very dignified" since filing for divorce at the end of 2011. He had also noted how Brand was sitting exactly where Perry had been perched only a week before.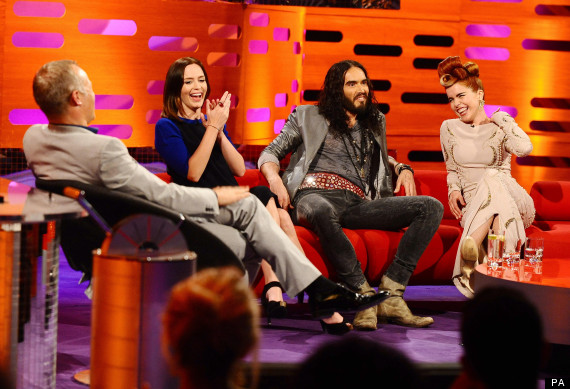 There was no hint of any tensions in the edited episode that aired
Shaking his fist at Norton, Brand said: "My mum is here. She got upset when you dragged up my marriage.
"I saw her cry , Graham. That's the reality because it's real people, Graham. That's my real mum."
Brand added: "I don't see you as that sort of person, Graham."
A clearly shocked Norton replied: "I don't see myself as that kind of person."
"And yet you are," said Brand.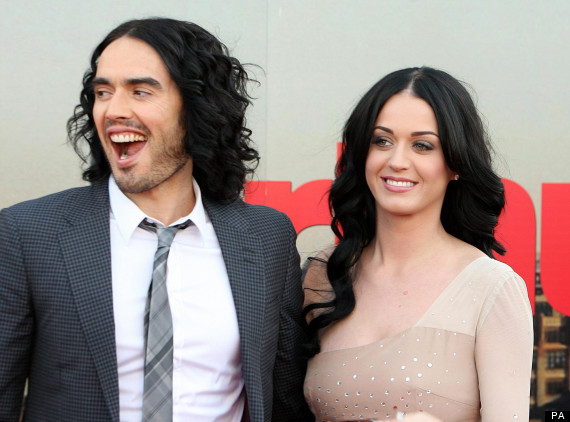 Brand and Perry are in the process of a divorce
Brand was appearing on The Graham Norton Show to promote his new film, Rock of Ages, and was joined on the sofa by singer Paloma Faith and actress Emily Blunt. He told his fellow guests that Norton had "stabbed me in the back".
On the show that aired last night there was no hint of the trouble.