A mother who killed her young son and daughter in a Spanish hotel room was "astonishingly calm" when she showed police their bodies, a court heard on Tuesday.
Lianne Smith, 45, has admitted smothering five-year-old Rebecca and 11-month-old Daniel with a plastic bag at the Miramar Hotel in Lloret de Mar on the Costa Brava in May 2010.
She is on trial at the Provincial Court in Girona, north-east Spain, so a jury can determine whether she is criminally responsible for the children's deaths.
Her defence is seeking an acquittal, claiming she was in a state of "psychiatric disturbance" and suffering insurmountable fear when the tragedy happened. If found guilty, she faces a total of 38 years in prison.
The police officers, who were identified to the court by their badge numbers as is customary in Spain, all agreed that Ms Smith seemed calm when she confessed to the killings the day after carrying them out. Lianne Smith believed her children would be taken away from her
The first officer at the scene, Agent 504 of Lloret de Mar local police, said he was sent to the Miramar after a call from the hotel's reception. A guest staying in Room 101 had asked for police and an ambulance to be called, he said.
He described the moment he entered the room, saying: "I closed the door and told the woman to stay still. She just pointed to the bed, and I saw little knuckles, a baby's knuckles, pointing out from under the sheets. First I found a baby and then a little girl, and I could see they were both dead. The woman was calm, she was not saying anything, so I went out on the balcony and called the control room to let them know what was happening."
Agent 2681 from the Mossos d'Esquadra, the Catalan regional police force, was sent to the room when it became apparent that a murder investigation was under way.
He said: "When I got to the room I saw there were two double beds side by side, and under the sheets I could see the outline of two children's bodies. Instantly we decided that the room should be closed so forensic investigations could be carried out."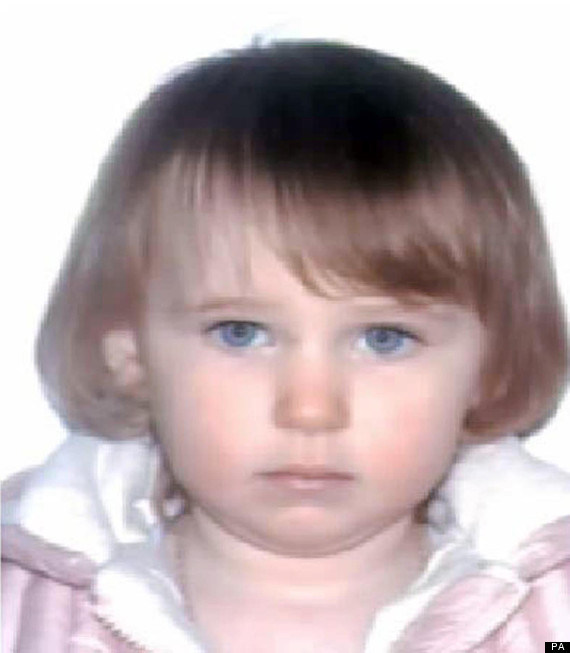 Lianne suffocated five-year-old daughter Rebecca
Ms Smith was sitting in the hotel's hall and was "constantly fixing herself up, tying and untying a neckerchief", he said. She was informed of her rights in Spanish and placed under arrest.
Asked by Jenifer Lahoz Abos, for the defence, whether he remembered saying in his original statement that Smith seemed to be in a "catatonic state", the officer replied that he was not a psychologist and would not have been able to determine her mental state.
The statement was shown to judge Adolfo Garcia Morales and the officer accepted he might have described Ms Smith as being catatonic at the time.
"I was shocked by her attitude, the astonishing calmness and coldness she displayed," he said.
Hotel receptionist Anna Savelieva said Smith went down to the Miramar's reception and asked her to call emergency services. She said: "The woman came down the stairs and asked me to please call an ambulance and police. I asked her if she needed help and she said 'Just call the police, I will talk with them'." Savelieva described Ms Smith as being calm when she made the request.
On Monday the court heard that after killing the children on 17 May, Ms Smith tried to take her own life by cutting herself with razors, covering her head with a plastic bag, hanging herself with telephone cable and drowning in a bath.
The killings took place shortly after her partner, Martin Smith, was arrested in Barcelona by Spanish police acting on a European arrest warrant. The family had been living in Spain since 2007 after fleeing Lichfield, Staffordshire, after Ms Smith's eldest daughter by her first husband accused Mr Smith of sexually abusing her.
After Mr Smith was deported to the UK, his wife became obsessed with the idea that British social services were in Spain to take her children away from her. Lloret de Mar was where she and Martin Smith went when they first arrived from England, so she went there to hide with her children.
In December 2010 Martin Smith was found guilty at Manchester Crown Court of using hypnotism, bullying and violence to groom and sexually abuse Smith's eldest daughter, Sarah Richardson.
After the trial, Richardson waived the right to anonymity granted to victims of sex crimes and gave an interview to the Daily Mail in which she described her mother as "cold" and "deeply flawed and deluded".
Last January, Mr Smith was found hanged in his cell at Strangeways Prison in Manchester.
Lianne and Martin, who were not married but shared the same surname, met in October 1992 through a dating agency. She was going through a divorce from her first husband at the time and was living in Wallsend, Tyne and Wear. Martin Smith, originally from North Shields, had been a singer in a band in clubs in the North East before working as a TV psychic.
The couple lived together in Cumbria, where Lianne worked as a manager at Cumbria County Council's children's services department. In 2007 they moved to Lichfield, Staffordshire, but only stayed for a few months before fleeing to Spain with Rebecca. Daniel was born in Spain in June 2009.
The prosecution in Smith's trial said on Monday that it is not clear who the biological father of Rebecca and Daniel is.