Mischa Barton has (nearly) bared all for Noel Gallagher's Everybody's On The Run music video.
Poor Mischa. One minute The OC star is minding her own business, enjoying the sights, while Noel drives her round in his New York taxi, and the next her dress slams in the door and rips clean off.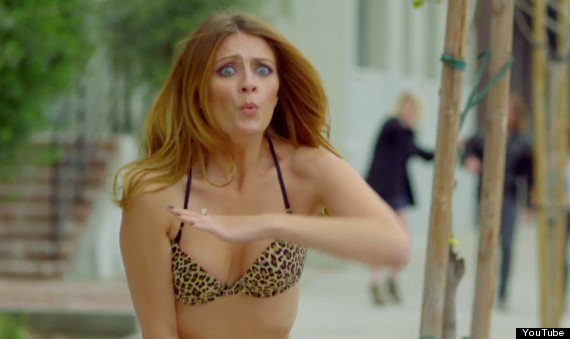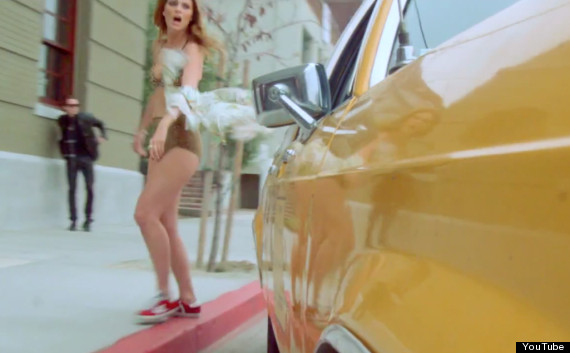 Gallagher, unaware that he has left the leading lady in nothing but leopard print undies and a pair of red trainers, drives off. Naturally, Mischa gives chase - in slow mo.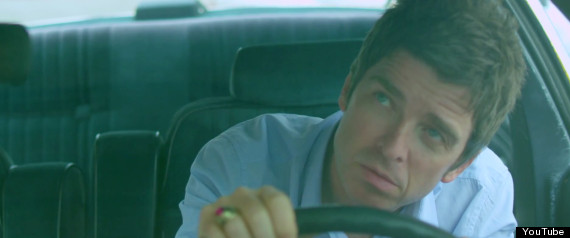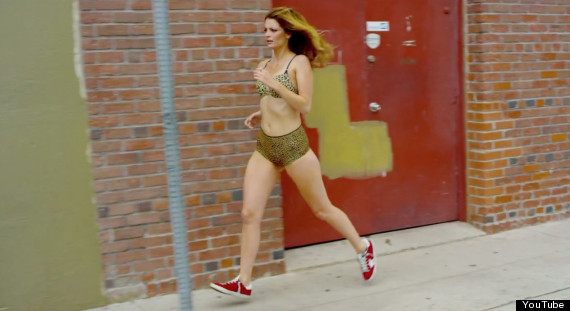 At the same time, in another part of town, a man wearing the 'his' version of Mischa's leopard pants opens the door to find a parcel with a pair of blue trainers inside.
He's ecstatic, until a skater zooms past snatching the new trainers from his grasp. Naturally, the man runs after the thief - in slow mo, just like Mischa.
Before long the leopard panted pair bump into each other and fall hurtling to the ground. Around the same time Noel Gallagher and the skater nearly collide sending the stolen blue trainers over their heads and landing in between Mischa and her co-star. A match made in heaven.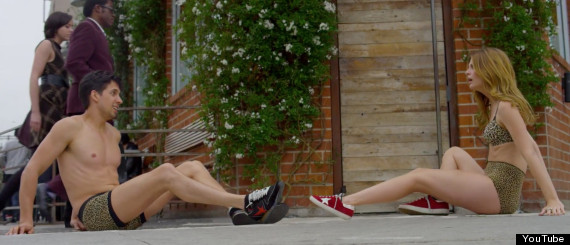 It might strike you as an odd choice of plot as far as music videos go but take a second to take in the lyrics and things might become clearer:
"Cause everybody's on the run (everybody's on the run)
Cause everybody's on the run (everybody's on the run)
You've been drifting and stealing,
Trying to walk in my shoes,
But they don't belong to you..."
No? Still weird? I thought as much.