It's all too often that we oogle the bodies of celeb women as they frolic in the surf in their bikinis. (See recent images of Miranda Kerr for details.) Well, ladies, now it's your turn.
Feast your eyes on the wonderful Hugh Jackman.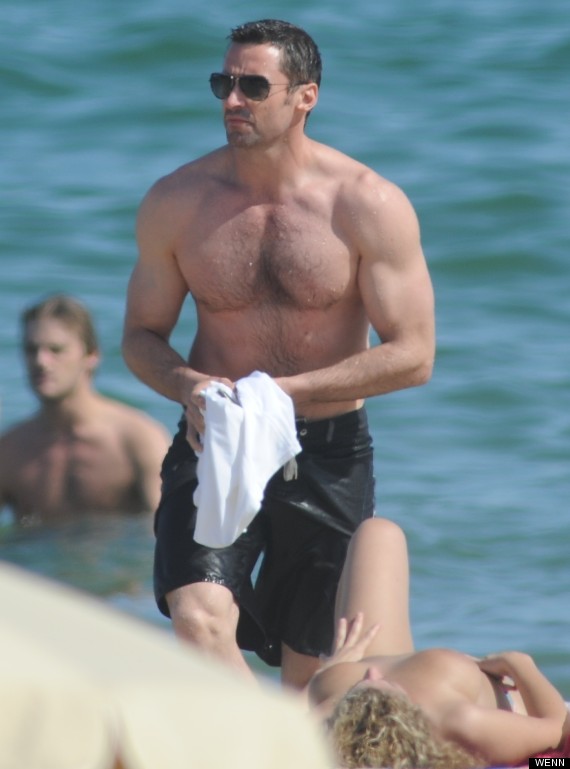 At one point the actor looked like he was busy getting in to character, oozing The Wolverine's moody expression in shades and black board shorts
The star was snapped on holiday with his family in Barcelona, Spain as he takes some time to relax from his busy schedule. Hugh has just finished filming Les Misérables and will soon begin on the next X-Men instalment.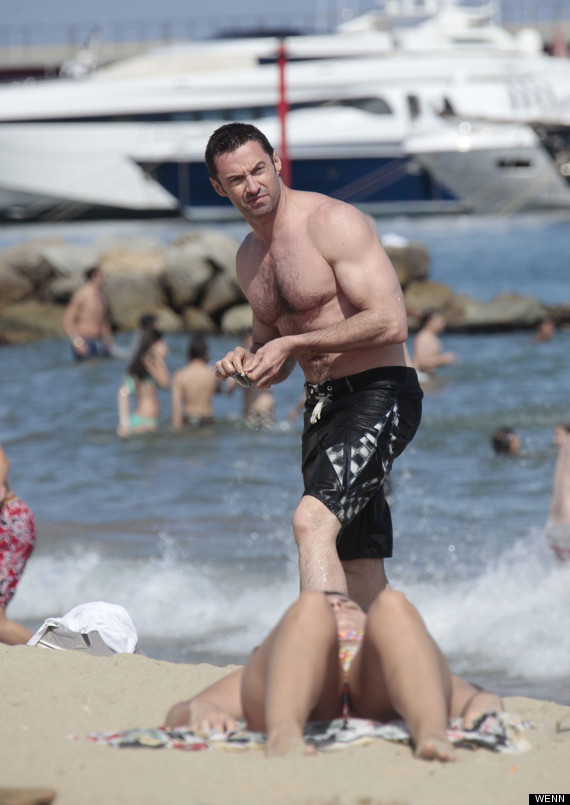 We're considering changing his name to Huge Jackman, just get a load of those pectoral muscles
The A-lister spent the day in the sun playing in the waves with his two children Oscar, 12, and Eva, six, who looked like they were thoroughly enjoying themselves.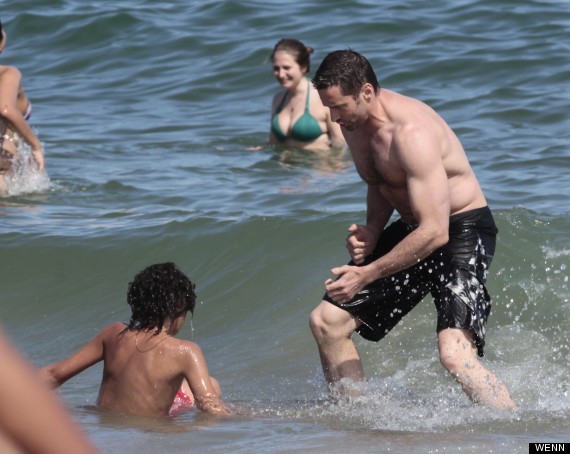 It's not the only time we've caught a glimpse of the doting dad enjoying some quality time with his family of late. Only recently Hugh was seen playing American football with Oscar in New York.
For now, here are some more beach fellas for your enjoyment.