Several hundred anxious festival goers heading to the Isle of Wight are being held on boats in the Solent on Thursday evening amid traffic gridlock on the island.
Mud caused by heavy rain led to parking and access problems at Seaclose Park, Newport, and prompted ferries to suspend their services because of the traffic backlog.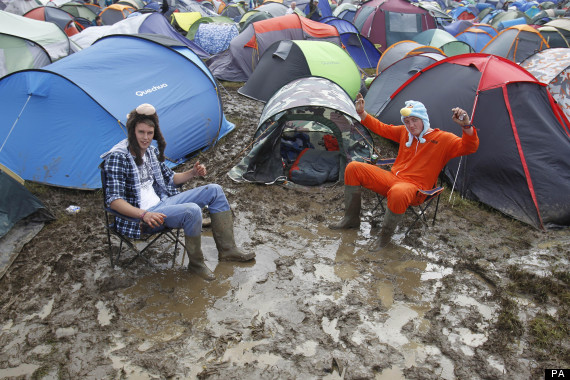 Blaise Franklin (right) and Nathan Mursall wallow in the mud at the campsite at the Isle of Wight festival
Three boats with about 600 people on board were being held in the Solent as ferry operator Wightlink waits for the traffic to clear to enable it to discharge passengers at Fishbourne.
A Wightlink spokeswoman said tonight: "We have about a couple of hundred people on each boat. They are fine, and there are crew and food on board.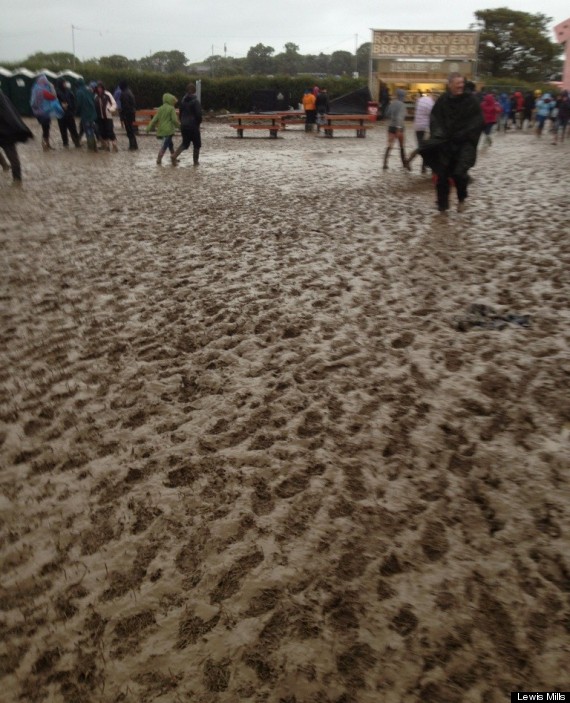 Festival goers were greeted with a mud-bath as they arrived this morning
"We can't do anything else with them until we can get into port to unload. At the moment we are in the lap of the Gods with the Isle of Wight Festival.
"As soon as the berth is free they will be able to unload, but we just don't know when that will be. It has nothing to do with us, and it's not a problem caused by us."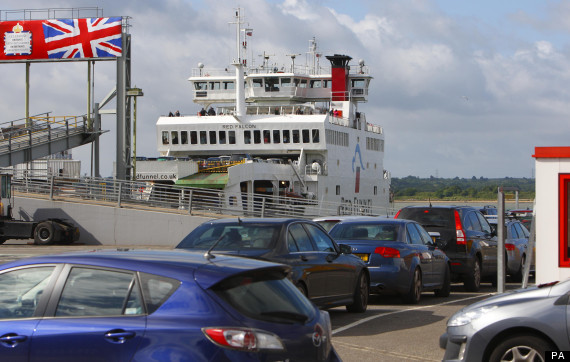 Cars wait to board the Red Funnel ferry in sunny Southampton before heading to the Isle of Wight
Meanwhile, indie rockers The Charlatans have played an exclusive gig on a tiny fort in the middle of the sea as a warm-up for the festival.
Tim Burgess and Mark Collins played a 30-minute acoustic set on Spitbank Fort in the Solent off Portsmouth, Hampshire.
The Charlatans will go on to perform at The Isle of Wight Festival which is being headlined by Tom Petty and the Heartbreakers, Pearl Jam and Bruce Springsteen & The E Street Band.