The London 2012 Olympics may ostensibly be about the sport, but culture fans are already enjoying a golden year of events, exhibitions and shows.
To top it all, even the event posters have artistic merit after a dozen leading British artists were brought on board to produce a unique design commemorating the games.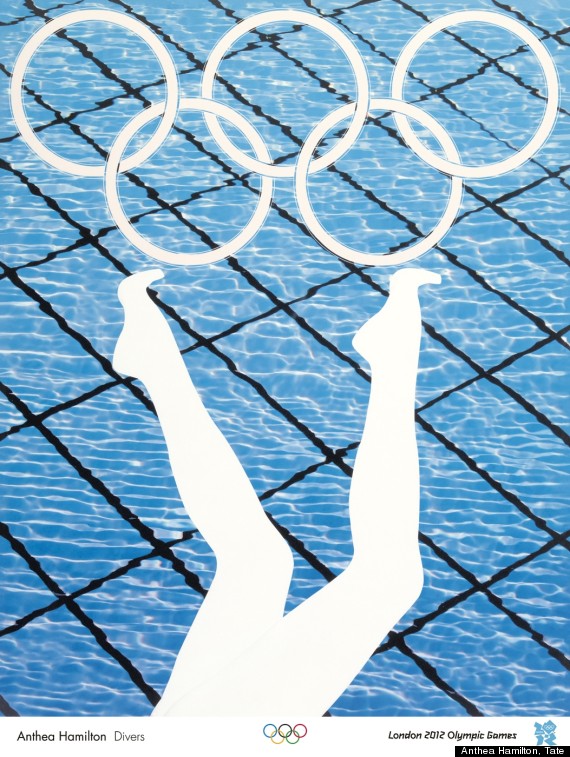 Divers by Anthea Hamilton
Fiona Banner, Michael Craig-Martin, Martin Creed, Tracey Emin, Anthea Hamilton, Howard Hodgkin, Gary Hume, Sarah Morris, Chris Ofili, Bridget Riley, Bob and Roberta Smith, and Rachel Whiteread complete the full line-up of artists who have continued a long tradition of commemorative Olympic posters that began in 1912.
Our favourites are Howard Hodgkin's abstract blue wave Swimming and Rachel Whiteread's scattered rings that remind us of coffee mug stains – a welcome nod to the role that will be played at the Olympics by the watching public, both huddled in the stadiums and sat at home with the TV.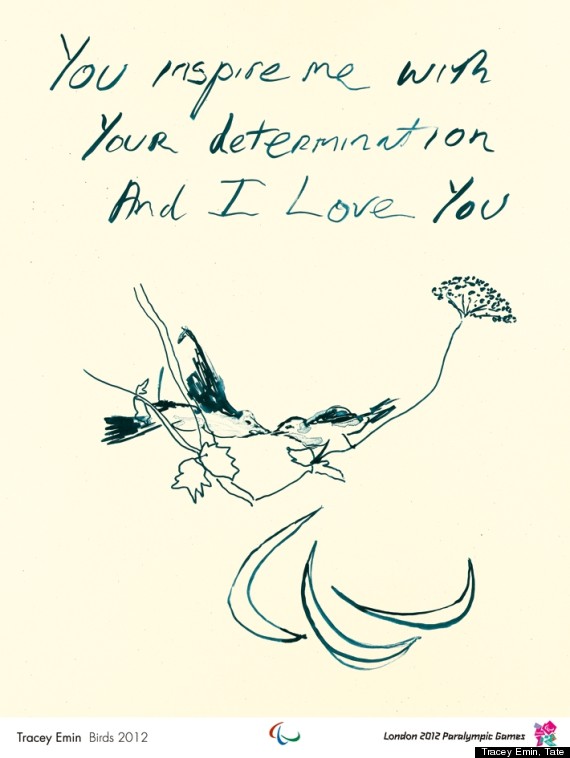 Birds by Tracey Emin
The posters are on display in London at the Tate Britain, where they can also be purchased. The BBC reports that the most purchased so far is Tracey Emin's sketch of two birds kissing, a piece inspired by the Paralympics.
Which is your favourite?
London Olympic 2012 Posters