The image sees the famous biscuit stuffed with rainbow-coloured filling, with the date June 25 and the word "Pride". It was also posted on the Oreo Cookie Twitter feed, with the strap: "Celebrate your pride for love!"
Among the hundreds of positive retweets and favourites, came a single "unfollow".
The response to the ad among the Facebook page's 26.9 million fans meanwhile, has been fiercely divided, with thousands of shares and "likes"... and a wave of apparent dislike.
Scroll down for a gallery of Oreo tributes posted by ardent cookie fans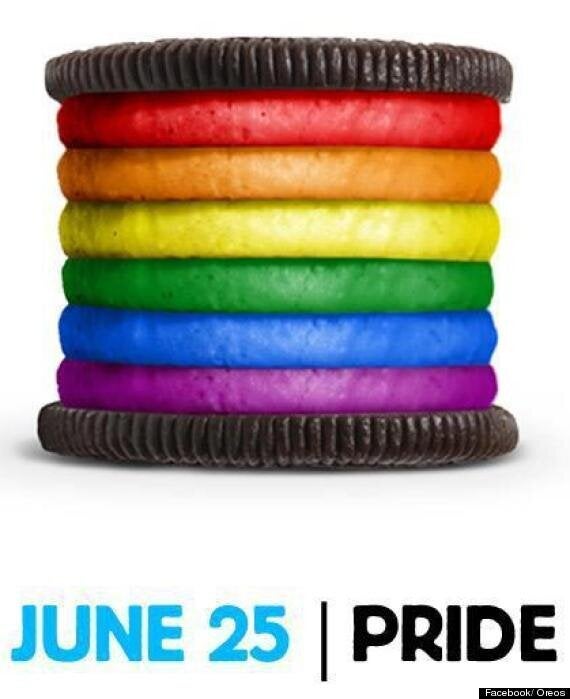 One commenter wrote: "I'm never eating Oreos again. This is just disgusting", while another noted: "Unliking page and the rest of the 'kraft' family products... I will not support a company with these views".
However the family-oriented firm - which also peddles the slogan "celebrate the kid inside" - is also very much feeling the love, with one backer posting: "Oreos, keep supporting what you want to. Don't let religious nuts stop you from making this world better. You have a lot more respect from me."
A Kraft spokesman told Huffington Post UK: "In recognition of Pride Month, Oreo created an ad depicting the rainbow flag with different colors of Oreo crème. We are excited to illustrate what is making history today in a fun and playful way.
"As a company, Kraft Foods has a proud history of celebrating diversity and inclusiveness. We feel the Oreo ad is a fun reflection of our values."
What do you think of the image?
It comes after an earlier brush with controversy for parent firm Kraft, after an Oreo advert in South Korea emerged, featuring a baby breastfeeding with the mother's nipple partially exposed. Alongside the ad is another Oreo slogan: "Milk's favorite cookie."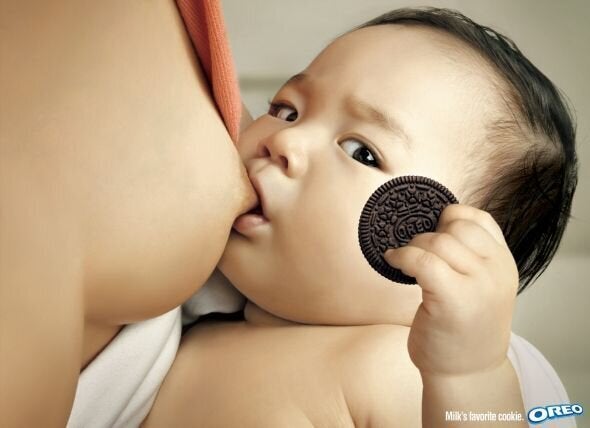 The image went viral, with an accompanying backlash associated with the taboos that still surround public breastfeeding and accusations the firm had gone "too far".