As one of the world's richest and most successful bankers, former Barclays boss Bob Diamond has never strayed too far from the public gaze.
The American was once described by Lord Mandelson as the "unacceptable face of banking" due to his lavish pay deals and has amassed an estimated fortune of around £95 million.
Mr Diamond, who was appointed chief executive on January 1 last year, picked up a salary of £1.3 million and was reportedly in line to receive £11 million in payouts this year before waiving his annual bonus in the wake of the rate-rigging scandal.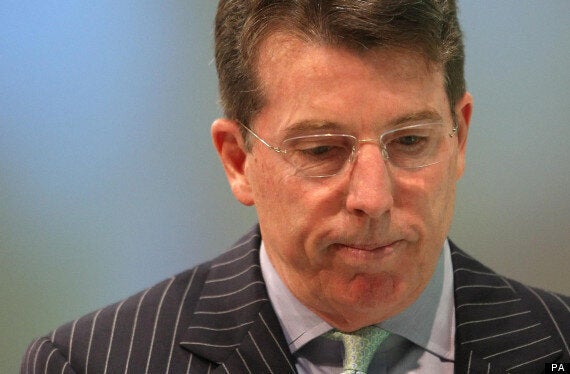 Bob Diamond, now a UK citizen, grew up in Massachusetts as one of nine children of schoolteacher parents
Within days of starting the top job at Barclays, and having passed up his bonus handout in 2009 and 2010, he angered some MPs last year by saying the time for "remorse and apology" needed to be over as banks looked to support Britain's recovery.
Mr Diamond's highest-profile deal was Barclays' controversial acquisition of the brokerage arm of US bank Lehman Brothers for 1.7 billion US dollars (£1.1 billion) after it collapsed in 2008.
In June 2010, Mr Diamond faced a federal court hearing in Manhattan, which was looking into allegations that Barclays duped Lehman Brothers out of billions of dollars during the deal.
It is largely down to Mr Diamond's Barclays Capital division that the UK bank avoided state assistance during the credit crunch, although market turmoil has dented his former division's profits in recent months.
Prior to joining Barclays in 1996, Mr Diamond held senior leadership roles at Credit Suisse First Boston in Tokyo and New York, and at Morgan Stanley International.
Mr Diamond, now a UK citizen, grew up in Massachusetts as one of nine children of schoolteacher parents.
He started his working life as an academic, lecturing at the University of Connecticut's Business School in 1976.
The married father-of-three is known for his love of sport. He supports Chelsea but remains a devoted fan of American football team the New England Patriots.
He sits on the board of Old Vic Productions, alongside Dame Judi Dench, and is a trustee of the Mayor's Fund for London and a member of the British-American Business Council.
He still retains his links to the US, where he is chairman of the board of trustees at his old college and has also set up the Diamond Family Foundation which has given millions of dollars to education projects.