A trip back from Weston-Super-Mare turned into a journey from hell for one Croydon family after the on-board toilet on the coach overflowed, flooding the aisles with passengers' faeces and urine.
The 16-year-old was only 40 minutes into the five-hour journey back from music concert 'T4 On The Beach' when the unwelcome mess made its sickly appearance, swamping the seating area.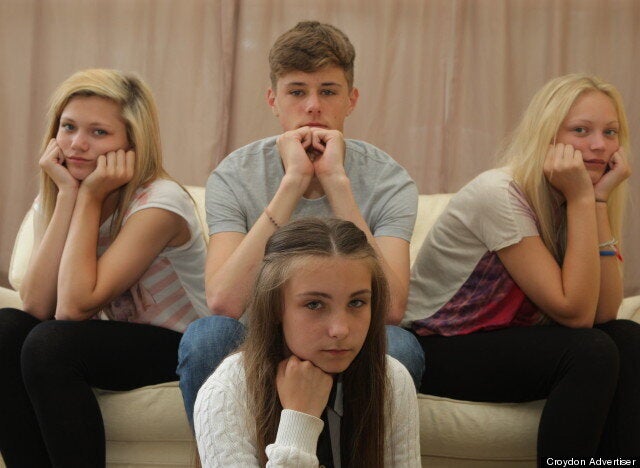 Danny, Ellie, Ellsie and Jess from New Addington had a shocking trip after the toilet was vandalised and human excrement flooded the aisles. Danny was forced to mop the excrement up
The gruesome incident was made worse, claims Jessica, because the National Express Coach Driver refused to stop. She told the Croydon Advertiser:
"Everyone was crying on the way back, there weren't any windows open."
After impassioned pleas from frustrated customers the coach driver stopped. Jessica claims the stench was so bad: "My boyfriend had to get a mop and clean the poo."
National Express said it has offered Squires and her fellow travellers compensation, including Jessica's boyfriend Danny, her second cousin, Dana, sister Ellie and her friend Elsie.
A spokeswoman told the Huffington Post UK: "In terms of compensation, they have been offered a full ticket refund plus half the cost of the concert. A full coach ticket refund (£171.50) plus 50% of the concert tickets (approximately £112.50) totals an offer of around £284."
They explained that the toilet had malfunctioned because it had been deliberately tampered with. In a statement they said:
"Regrettably, customers on one of the return services from T4 deliberately flooded the coach toilet and were also verbally abusive to the driver, which clearly impacted on the service. We are in the process of investigating the other issues reported and will continue to work closely with Mrs Squires."