Recent research has discovered a growing trend of Fifty Shades Of Grey fans who are turning to bondage to get their kicks – just like in the book.
The erotic novel everyone has been talking about (unless you've been living under a rock the last month) has smashed records and is now making its way into our bedrooms.
But although Fifty Shades Of Grey features monogamous (yet kinky) sex between two lovers, the emerging trend isn't exactly the same.
This is because the thrill seekers getting busy with blindfolds, whips and handcuffs are married... to someone who isn't acting out their 'submissive' fantasy. Bedroom bondage is on the up... but among those who are cheating
Extramarital affairs dating site, Ashley Madison.com (whose moto is: 'Life is Short. Have an Affair') has discovered a 50% boost in members confessing to indulging in bondage role play with their lovers (not husbands or wives) after reading the book.
Scroll down to check out HuffPost Lifestyle's bondage tips for beginners...
"With 82% of our members admitting to feeling more sexually adventurous as a result of reading the novel, it is no surprise that they are now emulating scenes that pulse through the book's erotic pages."
According to AshleyMadison.com, 62% of all new members interested in trying bondage, admitted to signing up because they fear that their spouse would be shocked if they suggested bondage.
Therefore, it is no surprise that the sudden popularity in sadomasochism is being played out behind discreet bedrooms doors, says founder Noel Biderman.
"Our members tend to be more adventurous with their affair partners – many have been suffering in a sexual rut with a long term spouse and the book has prompted them to discard their inhibitions. As such it is no wonder that bondage is taking off in a big way," Biderman told HuffPost Lifestyle.
Fancy getting creative in the bedroom? Take a look at these DIY bondage ideas inspired by Fifty Shades...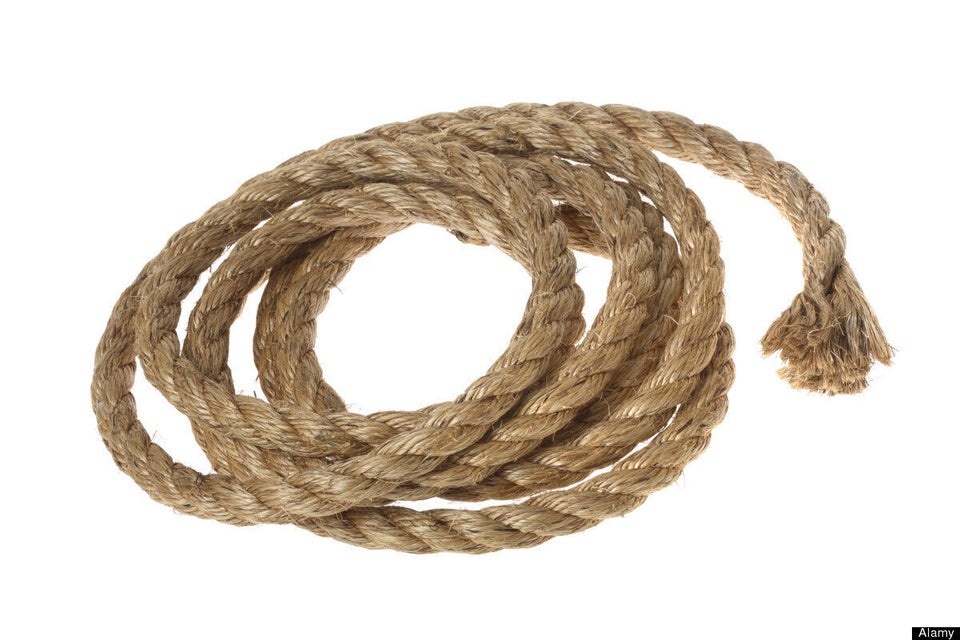 "Bondage covers a very wide spectrum of sex acts, and can mean something different to every person," adds Rochelle Peachey, couples counsellor, author and founder of transatlantic dating site I Love Your Accent.
"Bondage isn't all whips, dungeons and medieval torture."
Indulge in bondage with HuffPost Lifestyle's sexy tips for beginners...