Katie Holmes received support from Tom Cruise's ex-wife Nicole Kidman during her divorce, according to US Weekly.
Nicole, who divorced the actor herself in 2001, has offered 33-year-old Katie some words of advice during this difficult time.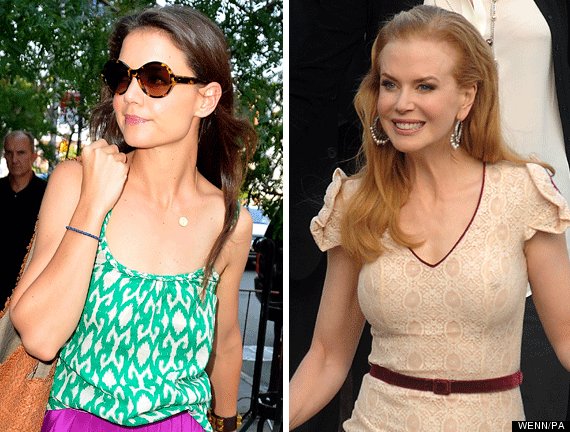 "They've spoken over the last few weeks," reveals a source. "Nicole has been supportive, saying she's been through it too and to hang in there."
This friendship is nothing new, according to the source the pair have been pals since TomKat's marriage in 2006.
News of the blossoming friendship comes at an interesting time, especially as rumours suggest Katie used a disposable phone to set the divorce wheels in motion. Perhaps she was secretly calling Nicole...
Tom has two children with ex-wife Nicole, 19-year-old Isabella and Connor, 17. Although Nicole is reportedly estranged from her kids, Katie has been close to Isabella even employed her as an intern. See video below for more.
Unlike Tom's previous marriage, this time round his wife was granted primary custody.