If the idea of a grown woman collecting dolls leaves you feeling uneasy, Marilyn Mansfield's set of blood-stained horror toys is probably not for you.
Marilyn, who owns more than 500 lifelike dolls, unveiled the darker side of her collection – among which are the charmingly-named Krypt Kiddies and Living Dead Dolls.
Some of the murderous-looking toys are so sought after by other obsessive collectors that they are valued up to $2,500 (£1,590).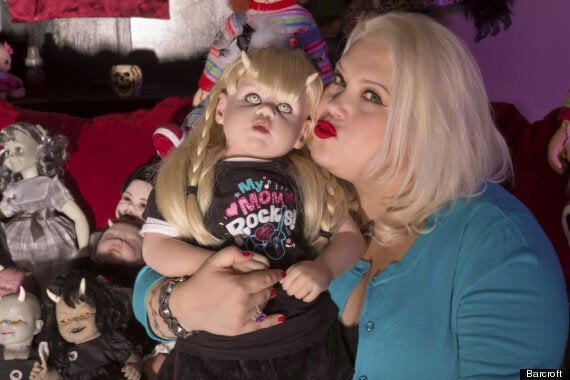 Marilyn Mansfield has a penchant for horror dolls
Marilyn first fell in love with the idea of horror dolls by watching the 1980's Hollywood slasher movie, Child's Play, starring a homicidal doll who goes by the name of Chucky.
"I have always loved Chucky dolls," admits Marilyn.
Scroll down for a somewhat sinister video of Marilyn building her dolls
"To have a demon baby in a black crib, that was always my fantasy."
Marilyn is so devoted to her dolls that she has turned her hobby into a business, and now creates horror dolls and sells them to customers for up to $300 (£191).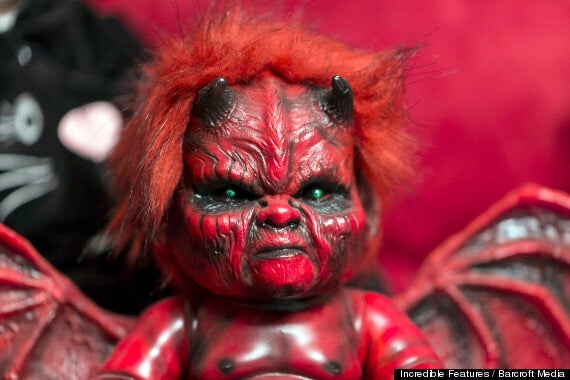 Just imagine this charming creature in your child's bed
The collector and mother-of-one is also obsessed with dolls designed to be as close to real babies as possibly – called "reborners".
She also creates "portrait babies" which are crafted to look like her customer's children.
"I would say a lot more work goes into making a doll look life-like and real than goes into making a scary-looking doll," said Marilyn.
"I find it more challenging to make them look realistic."
Explaining her obsession, she said: "Holding these dolls is so calming and relaxing - the experience is very absorbing.
"I take them out with me and my family in a car seat and in a stroller. I don't do it for attention, it just makes me feel very content.
"If someone thinks the doll is real or asks me questions, I'm always sure to tell them it's only a doll.
"When your own kids are babies, it's a special time. Having a reborn doll is like having that all of the time.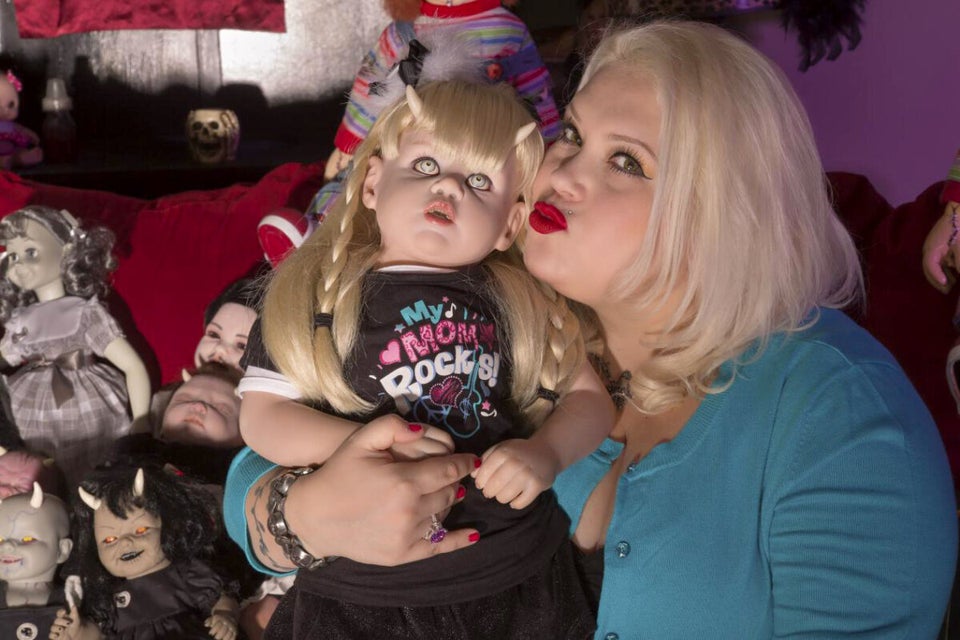 Marilyn Mansfield doll collection