Nelson Mandela celebrates his 94th birthday today, which makes it apt to recall the plethora of sporting greats who have enjoyed the company of the greater man.
Yet sadly Mandela could not attend the seminal 2010 World Cup when South Africa hosted the tournament for the first time on the continent.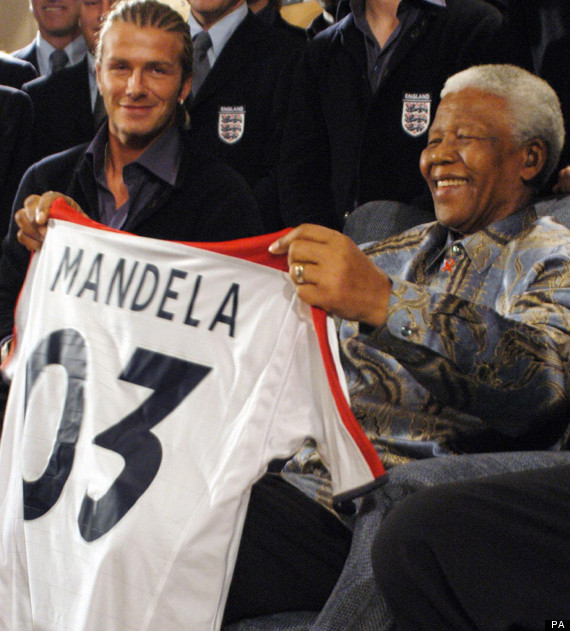 Former England captain David Beckham poses with former South African President Nelson Mandela in 2003 at the Nelson Mandela Foundation in Johannesburg, South Africa.
He pulled out of attending the opening ceremony and match between South Africa and Mexico after the death of his great-granddaughter in a car crash. Zenani Mandela, 13, was killed on the way home from a pre-tournament concert in Soweto the previous day.
SEE ALSO:
Although missed in Johannesburg and for the remainder of the tournament, his country has his inspiring presence at the successful 1995 rugby union World Cup final to remember. Two years previously, his prestige perhaps persuaded Manchester United and Arsenal to visit the country in the post-Apartheid era before he became president nine months later. And many more flocked to visit him and his country..
Here's 94 Pictures of Nelson Mandela On His 94th Birthday...
Happy Birthday, Nelson Mandela