The family of Ian Tomlinson has branded the not guilty verdict in the trial of Pc Simon Harwood "a joke".
Speaking outside court, Paul King, Ian Tomlinson's stepson, said: "In April 2009, along with everyone else, we saw the shocking video of Ian being violently assaulted by Pc Harwood, just minutes before he died.
"After the unlawful killing verdict at the inquest last year, we were expected to hear a guilty verdict, not a not guilty verdict. It really hurts.
The police officer was cleared of the manslaughter of Tomlinson during the G20 protests in 2009.
Pc Harwood, 45, said he used reasonable force when he hit 47-year-old Mr Tomlinson with a baton and shoved him to the ground as he walked away from police lines in the City of London.
However, the verdict sparked immediate controversy after it was revealed that details of the officer's background were deemed legally inadmissible at both the inquest and the subsequent criminal trial for manslaughter.
Previous allegations against the officer include involvement in a "road-rage" incident with another motorist while off-duty.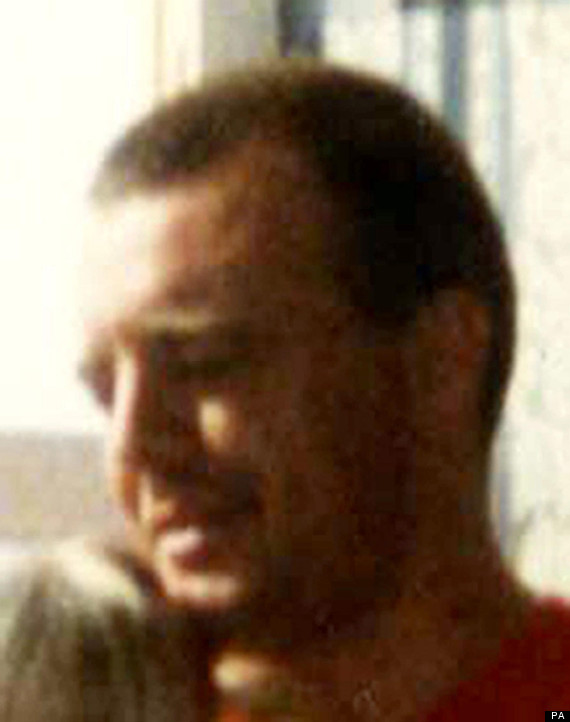 Handout photo issued by City of London Police of Ian Tomlinson
Mr Tomlinson was an alcoholic and had slept rough for a number of years.
His widow, stepsons Paul and Richard King and other relatives have attended every day of the trial at Southwark Crown Court, which has sparked high emotion at times.
Had Mr Harwood been convicted, it would have been the first time a police officer had been successfully prosecuted for manslaughter while on duty.
Giving evidence during the trial, Mr Harwood, from Carshalton, Surrey, admitted he was "wrong" to hit and push the father-of-nine, but said he did not realise that at the time.
He told the jury: "Now I've seen all the evidence and I know how poorly Mr Tomlinson was I'm sorry that I got involved, I shouldn't have hit him with a baton and pushed him."
He said he believed Mr Tomlinson, who was drunk at the time, was being deliberately obstructive and that his use of force was reasonable.
"I believed he was doing it on purpose. From what I saw he looked like he wasn't going to move and was looking at the police as though he wanted them to move him away."
Mr Harwood had unsuccessfully tried to arrest a man for writing ACAB - short for 'all cops are bastards' - on a police carrier moments before coming across Mr Tomlinson.
The culprit managed to wriggle free in front of a jeering crowd, leaving Mr Harwood "terrified" and in fear for his safety, jurors heard.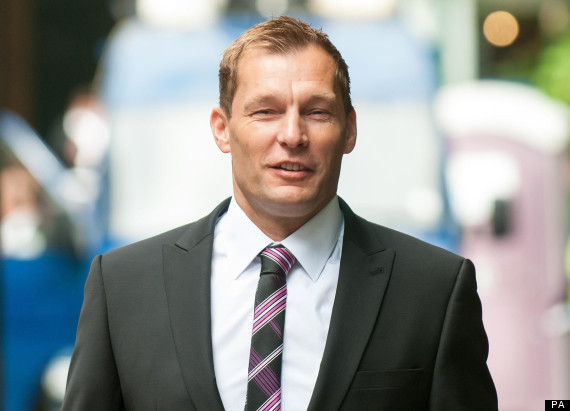 Pc Simon Harwood has been cleared at Southwark Crown Court of the killing of Ian Tomlinson
He also shoved another protester and pulled a TV cameraman to the ground.
Members of Mr Tomlinson's family sobbed in the public gallery as the verdict was given, as did Mr Harwood's wife.
The jury of seven women and five men took 18 hours and 45 minutes to clear him.
The police watchdog the IPCC has said that Harwood will face Metropolitan Police internal disciplinary proceedings later in the year over the incident.
Despite the verdict, the Tomlinson family have vowed to carry on and pursue a conviction in a civil court.
"It's not the end, we're not giving up on justice for Ian," said King.
"There has to be one more formal and final answer to the question: who killed Ian Tomlinson? That will now be pursued in the civil courts.
"The last three years have been an uphill battle, we've had to deal with many obstacles, setbacks and emotions on the way.
"It's been very hard to keep going and we took strength and support from everyone, from the public."
He thanked medical student Lucy Apps, who tried to save his stepfather's life after he collapsed.
When asked what he thought of the verdict, King said: "It's a joke."
Mr Tomlinson's widow Julia added: "We have nothing more to say."
On Thursday afternoon, a Metropolitan Police spokesperson admitted that the force had failed to carry out sufficient checks regarding Harwood's employment history.
Police Deputy Assistant Commissioner Maxine de Brunner, said: "Pc Harwood had previously served with the Metropolitan Police Service as well as Surrey Police. The details of his previous employment were examined at the inquest into Ian Tomlinson's death.
"It is clear that insufficient recording and checks meant that detailed information regarding the officer's misconduct history was not shared at key points. We got that wrong.
"Since then there have been huge changes to vetting processes. Now, all applicants, including officers applying to becoming police staff, as well those re-joining or transferring from other police services, are formally vetted and this involves a full misconduct intelligence check.
"Our sympathies are with the family of Mr Tomlinson and I will endeavour to ensure they are fully updated of any future actions with regard to Pc Harwood."