Pc Simon Harwood, cleared on Thursday of the manslaughter of Ian Tomlinson during the G20 riots in 2009, had a checkered disciplinary record which could not be presented to the jury.
The publication of Pc Harwood's records led to the police watchdog expressing "grave concerns" over the vetting process of the Metropolitan Police.
Matthew Ryder QC, lawyer for Tomlinson, said the officer had admitted at hitting "red-mist mode" in the past.
The barrister described him as a "rogue officer, who should not have been where he was, in a position to do what he did".
Details of the officer's background were deemed legally inadmissible at both the inquest and the subsequent criminal trial for manslaughter.
A 2000 incident of "road rage", accusations of unlawful arrest, abuse of authority and discreditable conduct as well as multiple allegations of excessive violence throughout his career have all been levelled against the Met Police officer. Pc Harwood was cleared of the manslaughter of Ian Tomlinson on Thursday
In 2001, Pc Harwood was involved in an off-duty incident with another motorist, during which he attempted to arrest the man, unlawfully, for common assault.
The driver was awarded compensation, but Pc Harwood "medically retired" from the Met days before disciplinary proceedings were due to begin.
Merely a week later, Harwood was working as a civilian office employee for the force, and in less than two years was back on the streets as a member of Surrey Police.
The Independent Police Complaints Commission's deputy chair, Deborah Glass, said on Thursday it was alarming that "police officers who have avoided disciplinary proceedings by resigning or retiring are able to come back," saying incidents like these would damage public confidence in the police.
In 2003, shortly after returning to frontline service, Pc Harwood was accused by a fellow officer of using excessive force during an arrest, allegedly grabbing a suspect by the throat and pushing him into a wooden table, causing it to break, before punching against a wall and shouting at him. One month later, Harwood applied to return to the Met Police. Pc Harwood faced multiple accusations of excessive violence throughout his career
After joining the Met's specialist territorial support group, Harwood was accused of kneeing a man in the back in 2005, of attempting to steal a mobile phone and threatening a suspect violently in 2006, and harshly cuffing AA man Junior Samms in 2008, all of which were either not upheld or resolved locally.
Later in 2008, Harwood was found to have unlawfully accessing the police national computer (PNC) after hearing his wife was involved in a road traffic collision, the only complaint upheld against him.
Harwood told investigators he went into "red-mist mode", ignoring a colleague who told him not to do so.
The contents of Harwood's disciplinary records had been ruled of the Ian Tomlinson trial as the judge overseeing the case, Mr Justice Fulford, said that as three of the allegations were unsolved, witnesses and evidence linked to the cases would have had to be heard.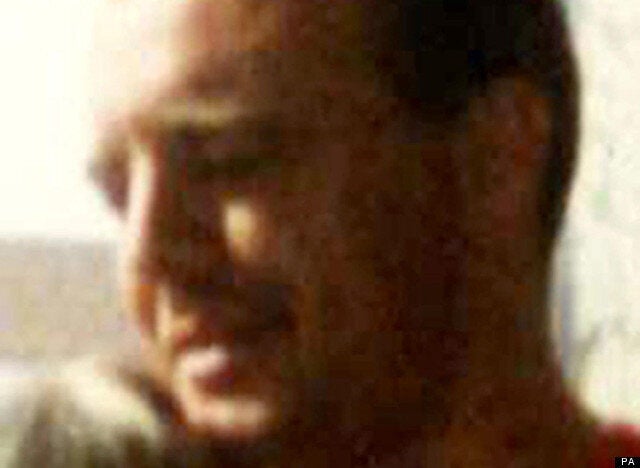 Pc Harwood was accused of knocking over Ian Tomlinson at the G20 protests in 2010, causing his death shortly afterwards
"Questions will also be asked in some quarters about the standards by which the police are judged," Ms Glass said. "We recognise that the policing of large-scale and sometimes violent demonstrations can be frightening and can require difficult decisions around the use of force.
"The public expects the police to protect us and our property in what can be challenging and thankless circumstances. But the British contract of policing by consent means that whatever the circumstances, police officers are accountable for their actions.
"Whether or not the use of force was lawful, proportionate and necessary will always depend on the individual facts of the case. In this case, Pc Harwood has rightly been held to account and ... will now face misconduct proceedings.
"The Metropolitan Police will also need to account for his re-engagement as a constable and his deployment to one of the most critical units, the TSG, given his previous record."