Russian women just adore running heels and each year compete over a 100-metre sprint wearing stilettos and a grimace.
Potentially a contender for the most popular Olympic sport (after beach volleyball of course), the sport is not without danger.
Women can be seen tripping and twisting their ankles, awkwardly collapsing mid stride and wobblying perilously close to permanent injury.
But if nothing else, it provides huge entertainment in Moscow for the crowns who turn out each year.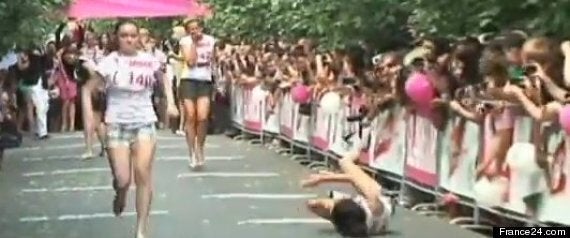 The winner receives £2,000 worth of shopping vouchers from the competition's sponsor, the Russian edition of Glamour magazine, reports the news station.
Think this is wierd? What about these sports!