It may well be an "interactive" art exhibition, but you have to give this visitor special praise for allowing herself to be pictured with a fountain cherub apparently urinating into her mouth.
The cheeky snap is just one of hundreds at the Magic Art special exhibition in China's city of Hangzhou.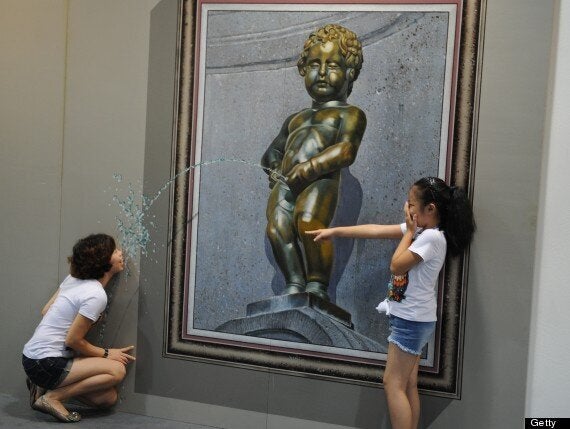 A visitor sees the funny side at the Magic Art exhibition in Hangzhou
Other pieces include a porpoise leaning out of the water, a raging King Kong and majestic bamboo forests.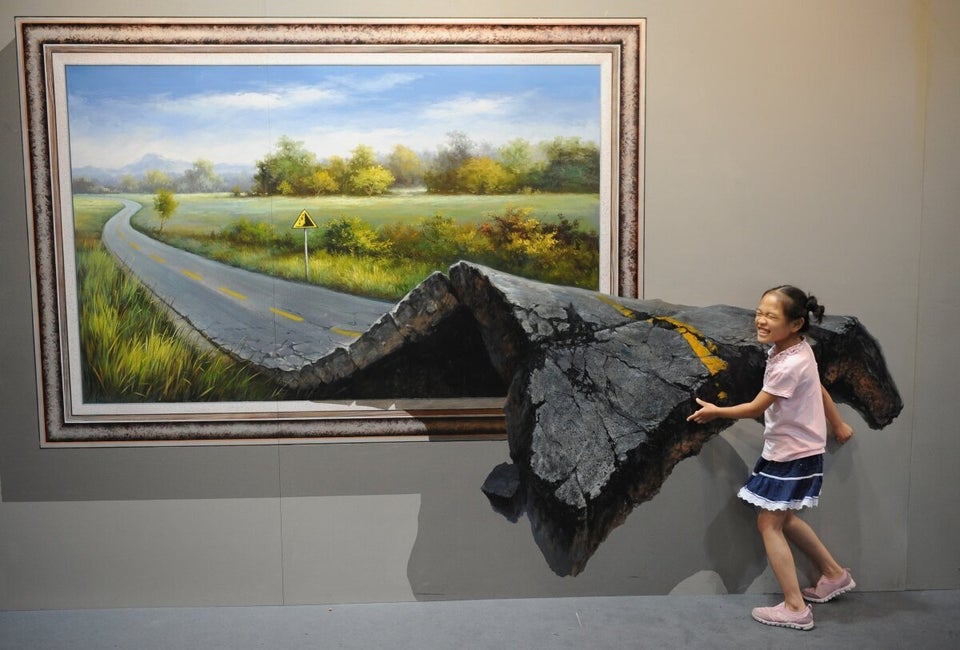 3D Art