Sir Chris Hoy will carry the flag for Team GB at Friday's opening ceremony of London 2012, the British Olympic Association have confirmed.
It is the second successive time the cyclist has been given the honour - he also carried the Union Jack at the closing ceremony in Beijing four years ago.
The Scot, a gold medal winner at the two previous Games, won the biggest number of votes among the 542 members of the British team.
Others who also received support included Alison Williamson, the archer who will be competing at her sixth Olympics.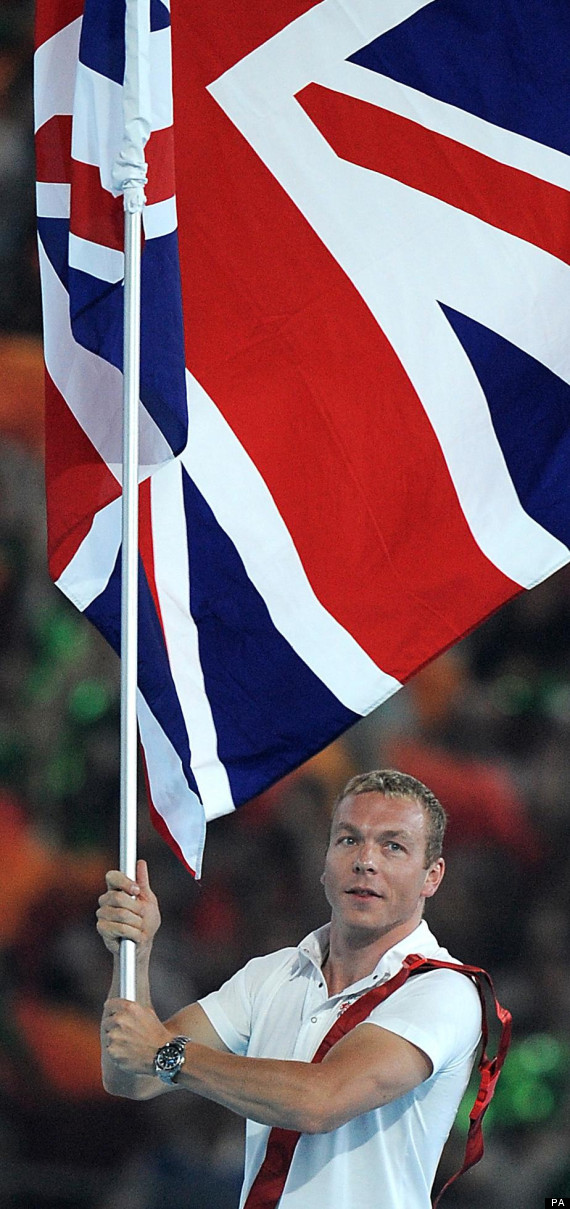 Hoy carried the Team GB flag at the closing ceremony in Beijing four years ago
A number of other possible candidates such as sailor Ben Ainslie and swimmer Rebecca Adlington were not on the shortlist as, because of their competition demands, they are not able to attend the opening ceremony.
Hoy said: "I'm absolutely delighted and honoured to have been voted as the flagbearer for Team GB. To lead out your team at a home Olympics is truly a once-in-a-lifetime opportunity and one that I can't wait to experience in just a few days' time."
Team GB's Chef de Mission Andy Hunt said: "Team GB could not have placed the flag in better hands. It is a great honour for Sir Chris and the team will be proud to march behind him. He is a fantastic ambassador for his sport and his country."