Although a diet laden with high-fat cheese isn't the best way to shift those stubborn pounds, it could help ward off diabetes, a study has suggested.
Researchers from Oxford University and Imperial College London claim that cheese lovers (who eat 56g of fermented dairy products a day) are 12% less likely to develop diabetes than those who eat little amounts of cheese (11g a day) or none at all.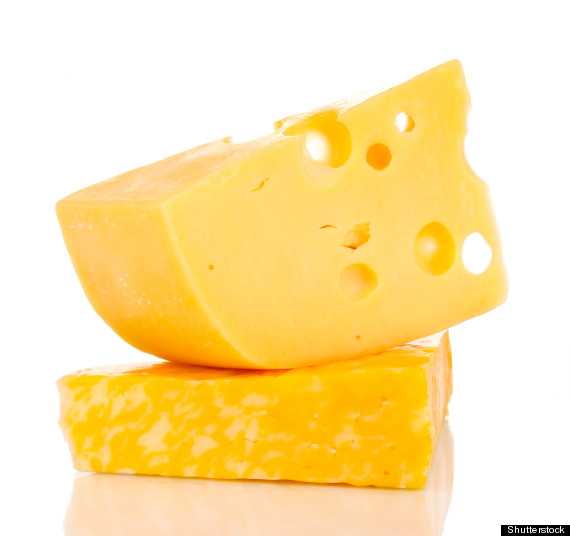 Could a diet high in cheese ward off diabetes?
The findings on the effect of cheese, published in the American Journal of Clinical Nutrition, are part of the largest ever Europe-wide study to look at the connection between diet and health.
Researchers studied the data of nearly 350,000 people from eight countries in Europe. The study compared the diets of 12,403 people who went on to develop diabetes with 16,835 randomly chosen people.
Despite cheese containing high levels of saturated fats, scientists claim that these 'rich' fats could trigger a positive 'fermentation process' in the body, which helps protect against diet-related conditions, such as diabetes and heart disease.
But before you go and reach for the cheese board, the link between cheese and a decreased risk of diabetes is small and not a cause-and-effect relationship, the NHS has warned.
ALSO READ:
The NHS Choices warn that these results shouldn't be generalised as the results varied from country to country. For example, people in France who eat more cheese had a decreased risk of diabetes, whereas in the UK, the risk of diabetes was higher.
The NHS also questioned why study authors didn't specify whether the fermented dairy products mentioned in the research were low-fat, high-fat or what type of cheeses they were.
Even the study authors admit that further investigation needs to take place.
The researchers concluded that, "this large prospective study found no association between total dairy product intake and diabetes risk. An inverse association of cheese intake and combined fermented dairy product intake with diabetes is suggested, which merits further study".
White Rice 'Increases Diabetes Risk'
In light of the study, Diabetes UK have warned against eating more cheese until the results are confirmed in other studies.
Dr Iain Frame, director of research, told the Telegraph: "It is too simplistic to concentrate on individual foods. We recommend a healthy balanced diet, rich in fruit and vegetables and low in salt and fat.
"This study gives us no reason to believe that people should change their dairy intake in an attempt to avoid the condition."
Worried about diabetes? Take a look at the foods that ward off the onset of diabetes....