A fire on a passenger train travelling overnight in India has killed at least 47 people and injured 28.
The Tamil Nadu Express, travelling from Delhi to Chennai, caught fire in Andhra Pradesh.
Most of the passengers were asleep when the incident occured, with 23-year-old Y Sampath, who escaped the fire, telling the Hindu: "I woke up after hearing loud screams. All I could see was black smoke."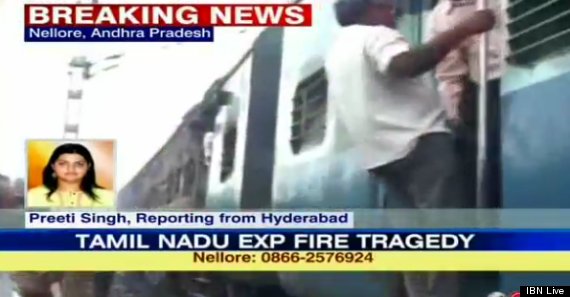 Tragedy: At least 47 people have been killed by the fire
His sister, 25-year-old Y Ashwini, is still missing.
The coach was carrying 72 people.
"There was a short circuit near the toilet and the train was moving at a speed of 110 kms per hour," the head of Nellore's district administration B Sridhar said.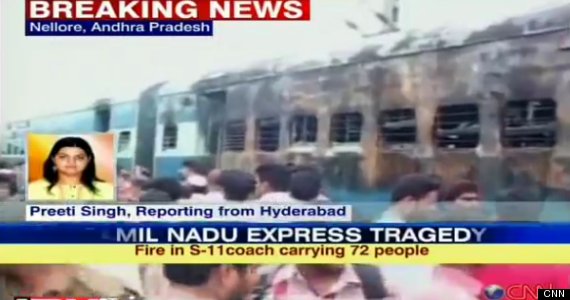 CNN broadcast a picture of a burnt-out carriage
"The fire spread fast and the passengers could not come out through one of the doors because of the fire. So the other edge of the coach was to be used. Some people could come out and others succumbed to death."
It follows an accident in May on India's state-owned railway, also in Andhra Pradesh where 24 people died.