James Holmes, the man suspected of opening fire and killing 12 people at a midnight screening of The Dark Knight Rises, has been charged with 24 counts of murder.
Holmes, 24, was charged with two counts of first-degree murder for each person who died in the massacre, one for allegedly intending to cause harm and another for acting with extreme indifference to human life.
He was also charged with 116 counts of attempted murder, possession of explosives and committing a crime of violence.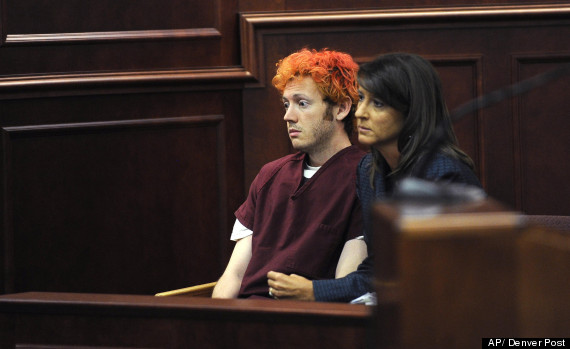 James Holmes first appeared in court on Monday suspected of murdering 12 people
Unlike his previous court appearance, the proceedings were not televised. District Chief Judge William Sylvester said coverage could interfere with Holmes' right to a fair trial.
Dressed in a red prison jumpsuit, Holmes appeared before judges in Denver last Monday, in a hearing which was televised.
Sporting dyed orange hair, he appeared somewhat dazed, occasionally nodding his head and rolling his eyes.
Also on Monday, it was revealed that Holmes amassed a huge arsenal of weaponry through online purchases.
The 24-year-old is a former PhD neuroscience student at the University of Colorado School of Medicine.
The tragedy unfolded on Friday night, when a gunman burst into the theatre and hurled tear gas before opening fire.
Witnesses said the shooter was wearing a gas mask and body armour during the attack. He is also reported to have cried: "I am the joker" before the killing began.
A bomb disposal squad was at the scene examining a Hyundai in the cinema's car park for further explosive devices and a SWAT team later disarmed further explosive devices at Holmes's apartment, four miles from the theatre.
Justin Joseph, of Fox affiliate KDVR said the tear gas caused "mass panic" and that as people got up and tried to flee the theatre, they became "moving targets" as the gunman opened fire.
The screening was taking place at the Century 16 Theatre in Aurora and the trailers for the film had just ended when the attack began.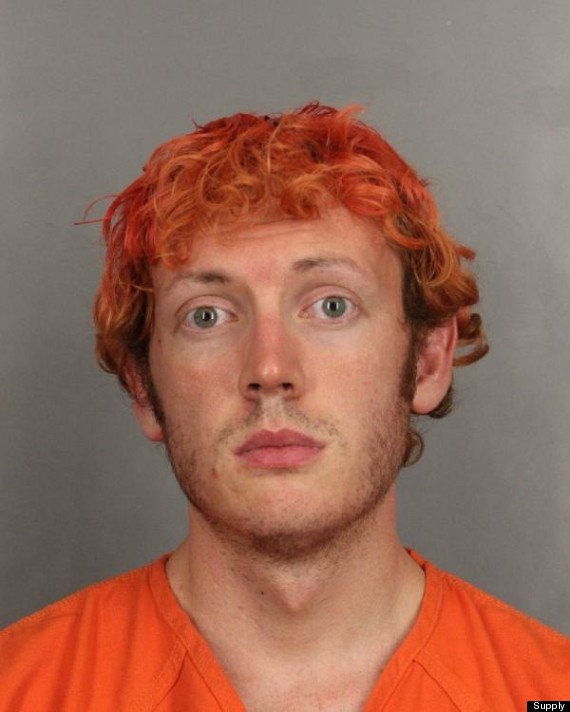 The police booking shot of Holmes
READ MORE:
Brenda Stuart of 850 KOA Radio told Sky News that the audience initially: "Thought the gunshots were part of the movie."
Paul Otermat saw the attack unfold, and told Sky News he saw a man in a black jacket and cap walk "pretty casually" to the middle of the screen.
He said: "I thought it was a publicity stunt at first. Then he threw tear gas at the crowd and started firing shots."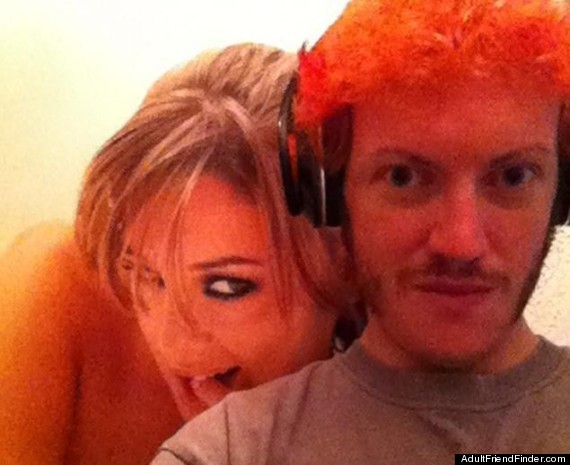 Holmes is pictured here on his Adult Friendfinder profile
Thousands of mourners last night attended an open-air vigil for the victims of the shootings.
Cheers rang out as the names of the victims were read out and many carried banners and released balloons in tribute.
The youngest victim of the shooting was six-year-old Veronica Moser-Sullivan.
The other 11 victims were 26-year-old navy veteran Jon Blunk, student AJ Boik, 18, sports journalist Jessica Ghawi, 24, sailor John Larimer, 27, cinema-worker Matt McQuinn, 27, Subway sandwich worker Micayla Medek, 23, bartender Alex Sullivan, 27, psychology graduate Alexander Teves, 24, Air Force reservist Jesse Childress, 29, businessman Gordon Cowden, 51 and 32-year-old Rebecca Wingo.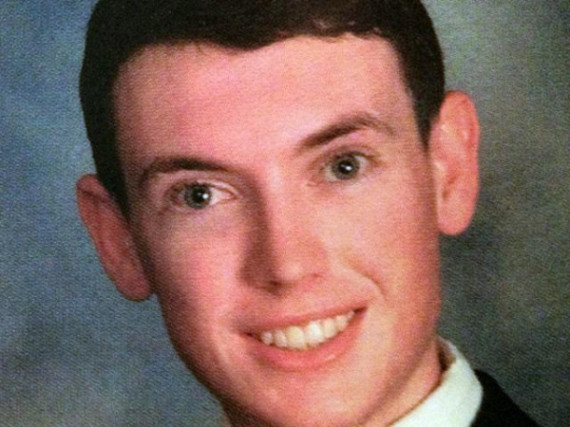 An earlier photo of Holmes, believed to have been taken from a school yearbook
Another 58 people were injured in the incident.
Holmes was reportedly been moved into solitary confinement for his own protection ahead of Monday's court appearance.
On Sunday President Barack Obama flew to Denver to meet with the victims' families.
In an address to the nation, he described the massacre as a "heinous crime" and said he was visiting "as a father and a husband", not as President.
The Holmes family, who live in San Diego, have spoken of their sadness at the tragedy.
Reading out a statement on their behalf, Lieutenant Andra Brown of the SD Police Department, said: "Our hearts go out to those who were involved in this tragedy."
"We ask that the media respect our privacy at this difficult time... We are still trying to process this information and appreciate that people respect our privacy."
James Holmes First Court Appearance
James Holmes First Court Appearance