But rapper Dr Dre and his Beats headphone company seem to have found a way of evading them and receiving some high-profile endorsements, including from members of Team GB.
According to goalkeeper Jack Butland, a representative from the company ghosted into the team hotel and distributed Beats headphones stamped with the union flag.
After tweeting "love my GB Beats by Dre" he posted a message saying "they [the reps] are around. I'm sure they'll bump into you guys soon".
Subsequently tennis ace Laura Robson tweeted about being given a set, according to the Guardian.
Other athletes are wearing them, too, especially in the Aquatic Centre, where many of the swimmers, including US star Michael Phelps, use them to block out the noise of the crowd before they race.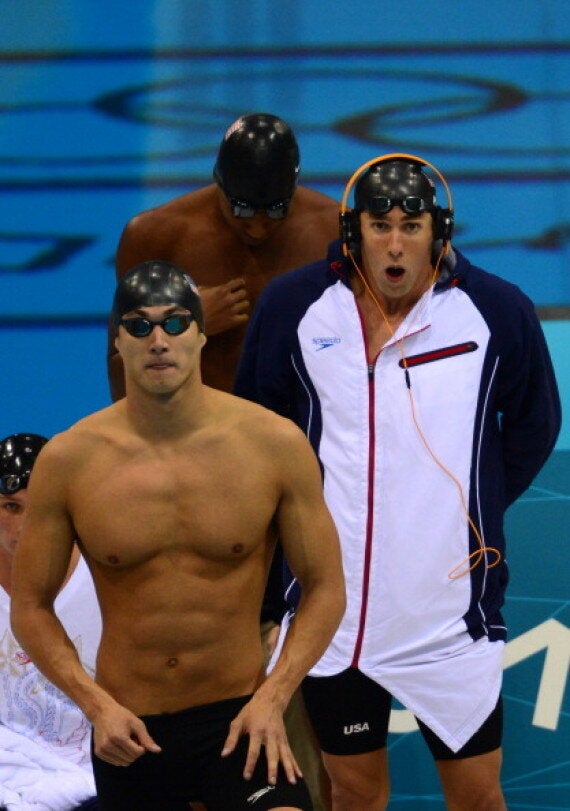 Michael Phelps is one of the highest profile wearers of the Beats headphones
However, although Dr Dre and his colleagues may have found a way to put Beats headphones on the heads of Olympic stars, the event's officials have managed to rein in the exposure they've been getting.
Tweets that name-check the headphones never stay up for very long.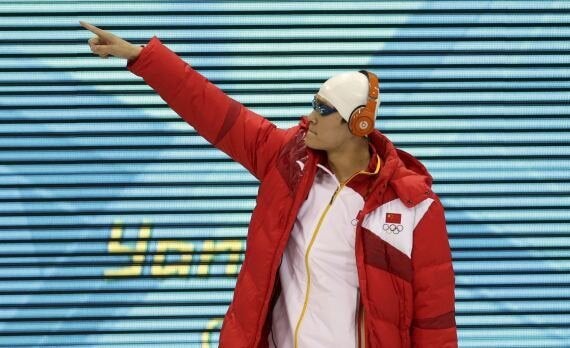 He's got them Beats: China's Sun Yang
There were reports that diver Tom Daley had been seen with a pair of Beats headphones before his synchronised diving event, but he was actually wearing Sennheiser HD 25 Adidas Original headphones, complete with Union Jack design, and so complying with Locog's branding rules, as Adidas are an official sponsor.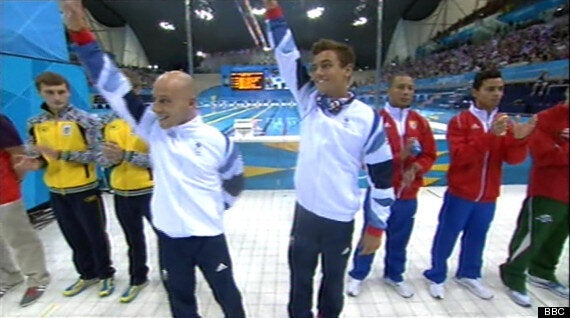 Showing his teammates how to behave: Tom Daley
Related