Team GB have qualified for the quarter-finals of the London 2012 Olympics football tournament after a tetchy 1-0 win against Uruguay. They will now face South Korea at the Millennium Stadium on Saturday evening.
A poor spectacle at the Millennium Stadium, Daniel Sturridge's second tournament goal on the stroke of half-time was enough to send Stuart Pearce's side through as group winners with seven points.
Uruguay, boasting their famed duo of Edinson Cavani and Luis Suárez in attack, as well as the latter's Liverpool team-mate Sebastian Coatés, were lacklustre and devoid of the silk and steel which saw the full international team reach the semi-finals of the 2010 World Cup and win the 2011 Copa América.
An unmemorable half desperately in need of the exuberance other events have boasted at these Games received a temporary adrenaline shot when Joe Allen surged into the south Americans area on the left to cross for Sturridge, who slid in for the winner one yard out.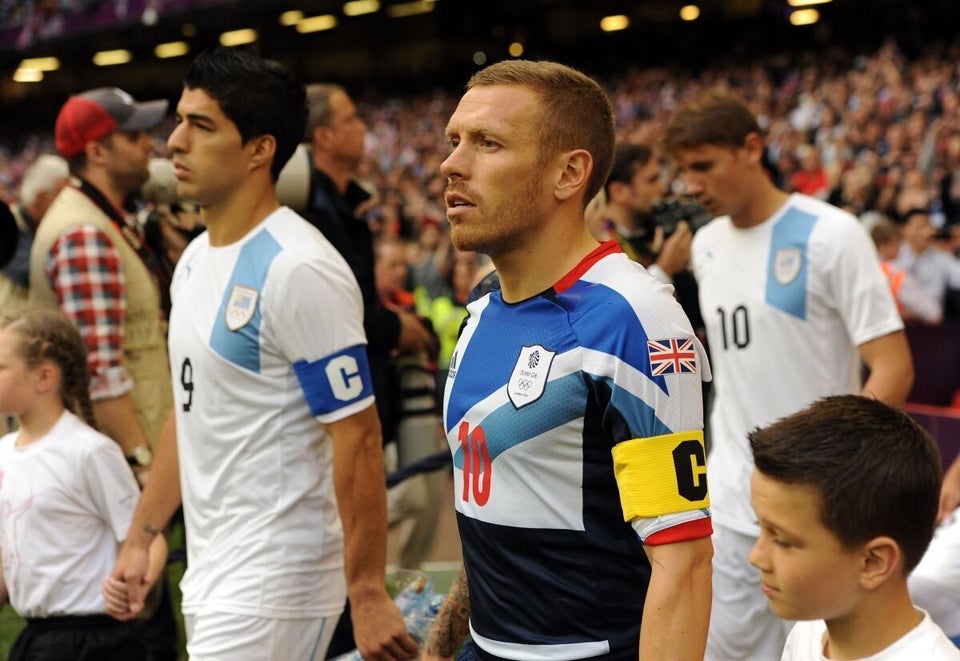 Team GB V Uruguay
Having been treated for viral meningitis before the Olympics, the Chelsea attacker again looked hearteningly sharp and was substituted only in stoppage-time.
Encouragingly for Pearce, he also did not have to herald 38-year-old Ryan Giggs, rested having started the previous two games against Senegal and the United Arab Emirates
Team GB looked less comfortable defending in the second-half amidst a few of scares. Suárez drew two good saves from Jack Butland when one-on-one, whilst Cavani could only plough into the side-netting from an acute angle after the second effort.
And deep into before Gastón Ramírez's strike in stoppage-time smacked the Birmingham goalkeeper's crossbar. Alas, south America's highest-ranked international outfit crashed out at the group stage.
Related