Jessica Ennis made Olympic history on Saturday after destroying the opposition to win the heptathlon gold medal at her home games.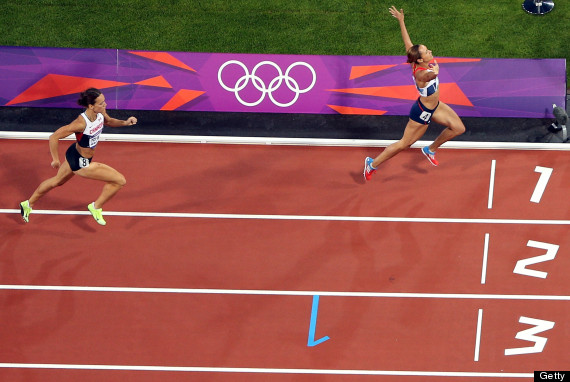 Ennis crosses the finish line as Olympic champion
Her victory was never really in doubt throughout the two-day event after smashing the hurdles record on day one.
Almost 80,000 fans roared Ennis, 26, to the finishing line in the 800m which sealed a fantastic Olympics for the Sheffield athlete.
Arms aloft at the finish line, Ennis celebrated her momentous victory by draping herself in the Union flag, walking a lap of the Olympic stadium to the delight of the fans.
The Union flag, marked with Ennis's name and the title "Olympic Champion", stayed draped around her shoulders or held aloft above her head for the full lap of the stadium.
After crossing the line first in two minutes 8.65 seconds - a new British record - she bent double before lying on the track staring at the night sky.
As she moved her arms to her face, she was immediately surrounded by photographers capturing the moment which will be sent around the world in seconds.
Picking herself up, the 26-year-old from Sheffield went over to where members of Team GB were sitting in the crowd to pick up the flag.
The Olympic champion was congratulated by fellow British heptathletes Louise Hazel and Katarina Johnson-Thompson before leading them and athletes from all nations taking part on a victory lap to huge cheers.
All the competitors held hands and bowed in front of fans and the burning cauldron.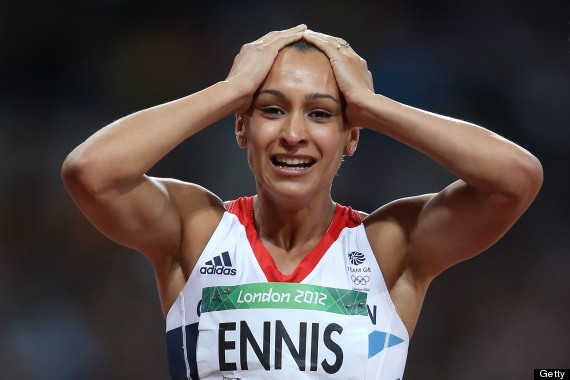 Ennis looked like the winner from the start and managed to secure a strong gold medal performance
Earlier in the day, tens of thousands of British fans cheered on the athlete in the long jump and javelin (traditionally her weaker events) and helped her all but secure a win.
In what were widely expected to be two of the toughest rounds of the contest for Ennis, she put in a 6.48m long jump, making her just one of two athletes to earn more than 1,000 points in the sandpit.
She then threw a personal best of 47.49m in the javelin as her success continued.
Ennis, often seen as the face of the Games, showed her gratitude to the 80,000 fans in the Olympic Stadium, waving as she received a standing ovation from the crowd as she left.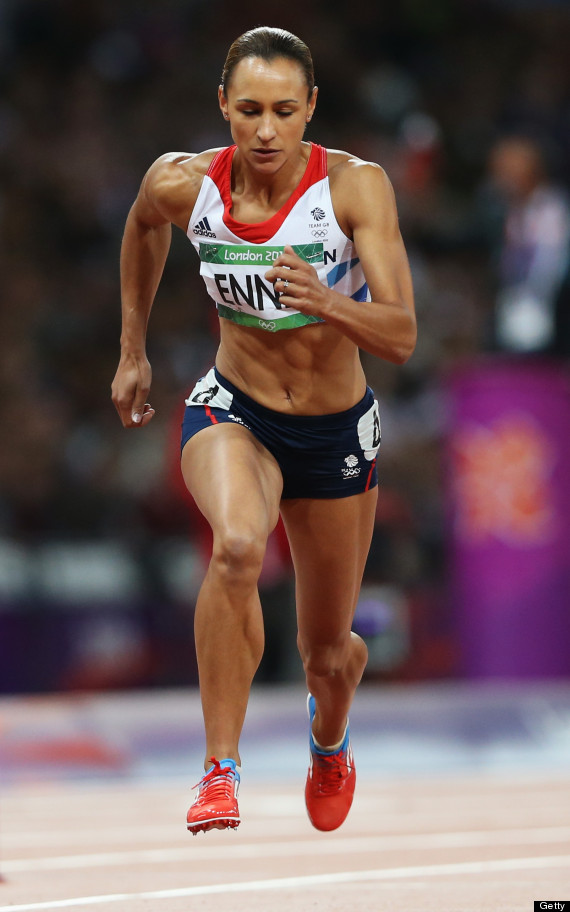 Ennis lead for the first lap