A furniture store which was fire-damaged in last year's riots has been covered in more than 4,000 images of young people holding positive statements.
Some of the most evocative images of the unrest a year ago came when the store House of Reeves in Croydon, south London was razed to the ground by a massive fire, having stood on the site for more than 140 years.
The adjacent store, part of the same business and which was damaged but has been refurbished, was decked with pictures of youngsters holding cards with hopeful messages for society and their local community.
The move is designed to challenge the negative perceptions born from the actions of a minority of Britain's youth last year, and was organised by youth volunteering charity vInspired as part of its Reverse Riots campaign.
Co-owner Trevor Reeves and his father Maurice were present for the event.
Trevor Reeves said: "The positive legacy of the riots was the coming together of people of all ages and from all walks of life to help mend the capital. We were overwhelmed by the support that was offered to our family and many others affected in the days and weeks that followed.
"We are blessed with so many bright, inspirational and positive young people in this country and I believe it's important that we don't allow the actions of such a few to cloud our judgment of the many."
Prime Minister David Cameron said: "The riots last summer were a wake-up call for the country and I am determined that we will do everything we can to tackle the causes of the riots to ensure we never see scenes like that again.
"As we approach the first anniversary of the riots, I'm pleased to see vInspired highlighting the good work that young people are doing in Britain and working with youth role models to encourage them to do something positive.
"It's important to give all young people the chance to become involved in their community and do something positive so I wish vInspired every success in their campaign."
David Lammy, MP for another riot-hit area, Tottenham, said: "It is all too easy for media and the general public to lay blame at the hands of all Britain's young people, but we must remember that this was the actions of the minority. The majority of young people are law abiding, brilliant representatives of this country.
"As we have seen with the legacy provided by the Olympic Games, young people are the future of this nation and we must stand tall and side by side with them to allow them to flourish.
"I am proud to see so many young people are showing their positive actions they provide to society for the Reverse Riots campaign. Hopefully this will help to challenge the negative perceptions of young people, forever."
Trevor Reeves, 57, was forced to watch his family business burn to the ground as firefighters were unable to tackle the blaze because the area had not been made safe by police.
He said recently: "It's still pretty horrible. It's still pretty raw. We've been so busy that you don't think about it until someone asks you about it, and it's only when you start talking about it that you realise what a traumatic event it was."
His father Maurice was out celebrating his wedding anniversary that night and came home to see television footage of the catastrophic fire.
"He phoned me and he was absolutely distraught. It was a terrible phone call, one that I will probably take to my grave, to hear that level of distress from my father," Mr Reeves said.
A decision has yet to be made about what will happen to the land at Reeves Corner where the destroyed shop stood.
Gordon Thompson, 34, was jailed for 11-and-a-half years in April for starting the fire, after changing his plea to guilty three days into his Old Bailey trial.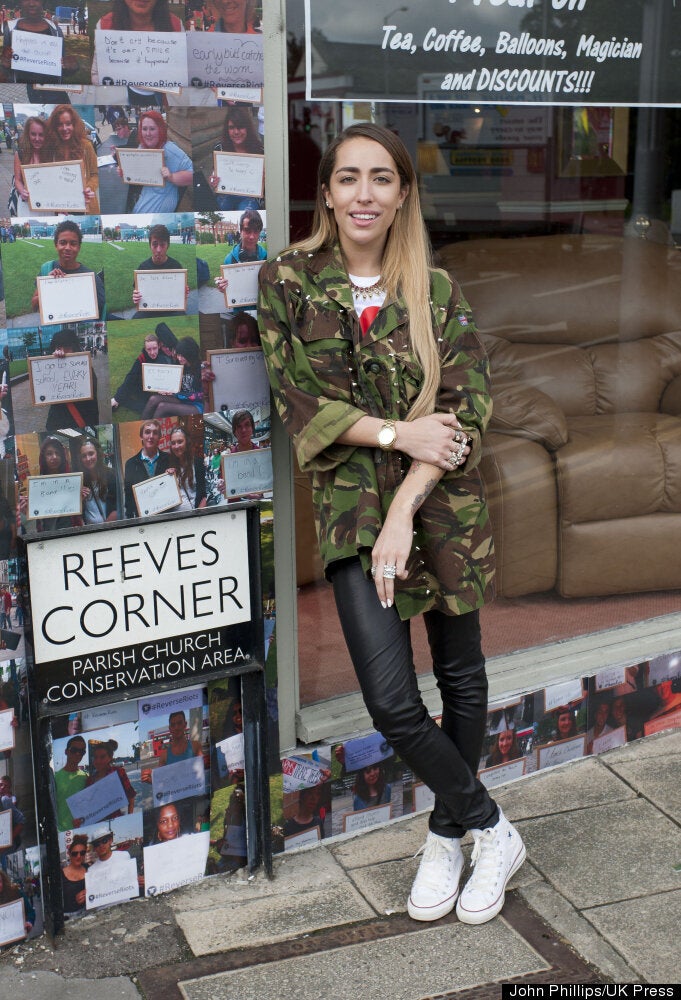 House of Reeves Reborn