The Nokia 808 PureView is a wonderful and ridiculous camera phone, which can take 41 megapixel photos.
And no, that's not a typo.
So while we were sat in the stadium waiting for Usain Bolt to win gold on 5 August, we took a photo of the Women's Triple Jump. Below are the unedited and edited versions.
As we think you'll see, this camera can make pretty much any Olympic snapshot decent.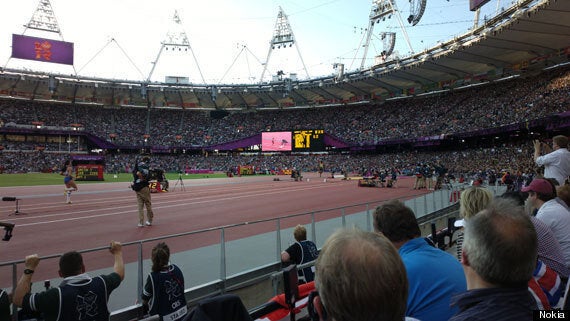 Above: the original 15mb photograph taken by the PureView.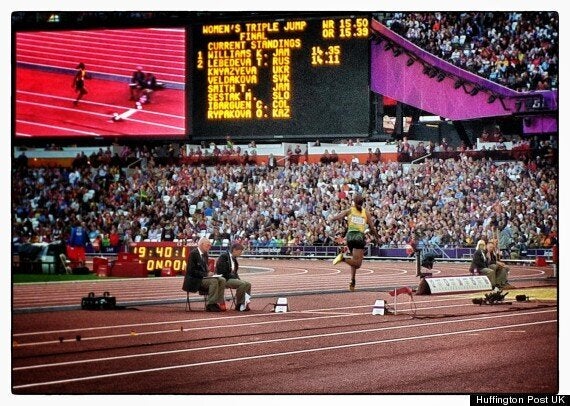 Above: after re-treatment, the final photograph - just a tiny fraction of the whole image.