We've been waiting patiently for some loved up beach shots after Mila Kunis and Ashton Kutcher headed to Bali on a romantic getaway.
But alas, the wait continues.
Instead we'll have to make do with pics of the pair snapped hand in hand, further cementing their rumoured romance - as if we needed any further confirmation.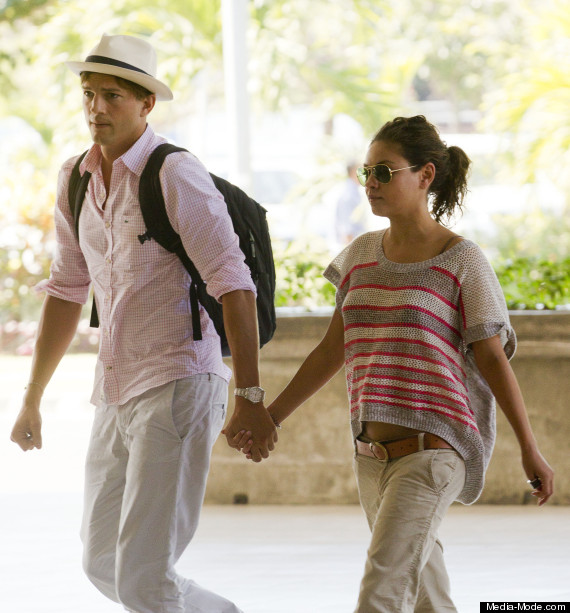 Mila and Ashton on their romantic getaway
Despite the hot weather - and all the crossing of fingers in the office - the pair conserved their modesty and denied us some eagerly awaited beach shots: a jumper and jeans for Mila, a shirt and shorts for Ashton. Darn.
The pair, who jetted off at the beginning of the month, are reported to be spending time in a luxury resort on the island.
First met in 1998 on set of That '70s Show, where they remained co-stars until 1996.
"Ashton was Mila's first kiss while on That '70s Show, so they've always had a special bond. They started dating in the spring, and things have recently become more serious," a source told New York Post.
> IN PICS: Beach Babes