Garth Crooks, one of the most derided football analysts on television, outdid himself again on Tuesday night when he hailed the 4-2-1-3-1 formation during South Korea and Brazil's London 2012 Olympics match.
By Crooks' logic, that makes football a 12-a-side game, as opposed to the 11-a-side rules which were implemented over 100 years ago.
He also refers to South Korea as "Korea"...
Controversially, Crooks has been contracted to the BBC for nearly two decades. His preaching presence on the television immediately makes him trending on Twitter, and "Garth Crooks" is not synonymous with compliments.
At Old Trafford, his evil eyes returned again too...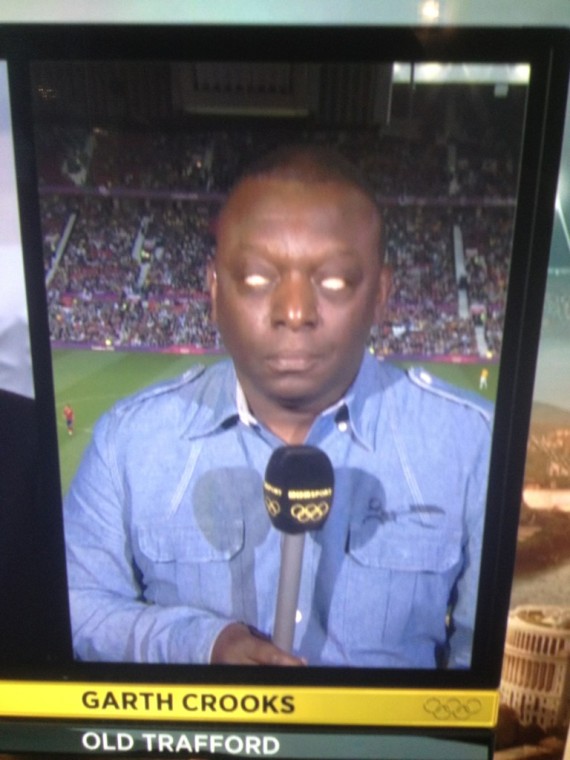 After his showing at Wembley the previous week...