Victoria Vardy has no idea where she came from.
The 25-year-old, who now lives in Manchester, was abandoned as a baby on the steps of the Co-op and adopted at nine months old. Now, she's taken to YouTube to publicly appeal for answers about her birth.
"My name is now Victoria, I was abandoned on 14 March 1987 and that is pretty much all the facts I know about my birth," she says in the two minute video, which has been viewed over 2,000 times.
"I have absolutely no idea where I came from."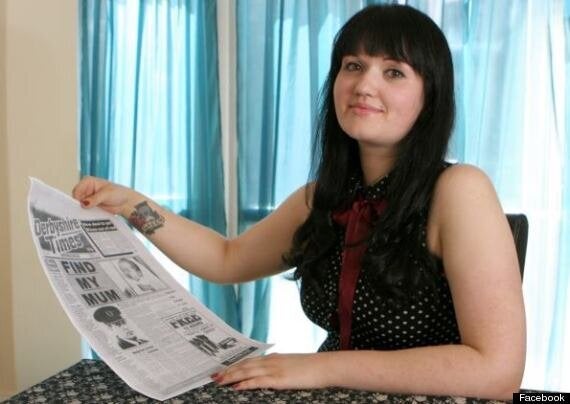 Victoria holding a newspaper front page appealing to help find her mother from 1987
The nurses in the ward where she stayed called Victoria "Katy Elder". She told The Guardian the YouTube appeal had "nothing to do with wanting a new family".
"I was adopted at nine months into a brilliant family and I wouldn't want to change them for the world. It's just that I have so many questions I can't lay to rest – the answers to which not only would most people take for granted but many adopted people have the chance to find out. What is my nationality? Who was my mother? Do I have any siblings? Are there any health issues I should know about?"