Former fugitive tycoon Asil Nadir has been found guilty of three counts of theft after being accused of plundering his Polly Peck business empire.
An Old Bailey jury cleared Nadir, after initial confusion, of one other count but is still considering a further nine counts after being given a majority direction.
Mr Justice Holroyde told the three women and seven men that they could return verdicts of nine to one.
The jurors were spending their seventh day considering charges alleging theft of £34 million from Nadir's Polly Peck business empire between 1987 and 1990.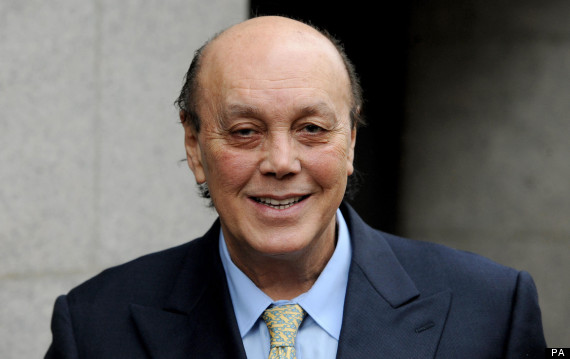 Asil Nadir has been found guilty of three counts of theft
Nadir, 71, of Mayfair, central London, had denied all 13 charges. He fled Britain in 1993 and returned in 2010.
The trial has lasted seven months during which two jurors were discharged for health reasons.
Nadir looked shocked as the verdicts were announced. His wife Nur, 28, sat at the side of the dock.
The jurors had been brought into court 8 for the majority direction, but first they were asked if they had reached verdicts on each count.
The foreman said there was no verdict on the first seven but said "guilty" to the eighth.
There were guilty verdicts on two other charges and a not guilty on a fourth.
The foreman initially had only three guilty verdicts but the jury came back to make the position clear.
The prosecution said Nadir took £150 million from Polly Peck and put forward specimen counts.
Nadir, who said he returned from his native northern Cyprus to clear his name, claims he was unjustly treated by the Serious Fraud Office.
Polly Peck was one of the success stories of the Thatcher era and one of the best performing companies on the Stock Exchange.
But it collapsed in 1990 with debts of £550 million.
Investigators were said to have found a "black hole" after going to northern Cyprus where the money had been transferred, the court heard.
Polly Peck International was a conglomerate dealing in fruit, leisure, textiles and electronics. Most of its business was based in Turkey and northern Cyprus.
Philip Shears QC, prosecuting, said Nadir was able with only his signature to transfer millions of pounds abroad through a complex series of companies and banks.
He was cleared of one count involving £2.5 million to pay his income tax bill.
He was found guilty of stealing £1.3 million to secretly buy Polly Peck shares to bolster its Stock Exchange price.
The other guilty counts related to £1 million spent on antiques and £3.25 million which went on 19 different destinations.
The prosecution told the court the stolen money went on making Nadir and his friends and associates rich.