It's a month til Freshers' Week and many of you may be starting to worry about what to expect when you start university.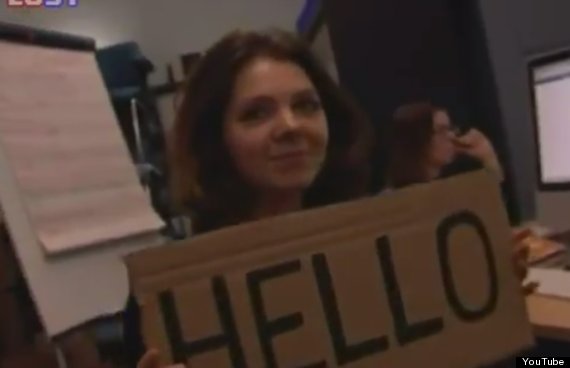 She just came to say hello
Intimidating third-years, loud-mouthed sportsmen or impossibly cool classmates are just a few of the species you will encounter on your further education travels.
But don't worry, we've unearthed some of the Fresher Week welcome videos to prove they can be just as awkward, geeky, uncool and cheesy as the rest of us.
There's freshers bopping around to the sounds of La Roux, close-ups AND strobe lighting, all courtesy of Kingston Uni.
While Leicester University "wanted to wait until October to say 'Hello', but we just couldn't help ourselves".
Prepare for some seriously dubious dancing with a lot of very questionable music.