Essex Police has apologised for systematic failings which contributed to the brutal murders of a woman and her two-year-old daughter.
David Oakes, 50, shot dead his ex-partner Christine Chambers, 38, and their daughter Shania at their home in Braintree, Essex, in June last year. Oakes is serving a whole life sentence after a court heard he "systematically tortured" Ms Chambers for several hours before the shotgun killings.
Ms Chambers' 10-year-old daughter fled the house during the ordeal as police outside attempted to negotiate with the killer.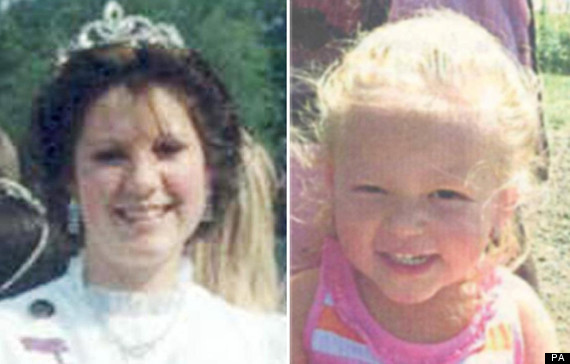 Christine Chambers and her two-year-old daughter Shania
The couple, who had a long history of domestic abuse, were due to appear at a court custody hearing the next day.
The Independent Police Complaints Commission (IPCC) published a report on Wednesday highlighting a catalogue of failings within Essex Police when investigating previous incidents involving the couple.
Incidents involving the couple reported to the force over a two-year period were treated in isolation by officers, with the force not taking Ms Chambers' fear of her partner into consideration as a motivation for her not pursuing complaints against Oakes, the report said.
An escalation in the number of calls from Ms Chambers in the two months before the murders was also missed by the force, the IPCC found.
Ms Chambers' father Ken welcomed the report and said he felt the force could have done more to prevent the deaths. However, he praised Essex Police for the way officers investigated the murders.
In a statement he said: "We realise one evil man is responsible for taking Christine and Shania away from us and not having them in our lives any more remains extremely difficult to bear. While we understand at times Christine could have been more co-operative with the police, we do feel that Essex Police could have done more to prevent the deaths.
"They should have taken greater steps to protect Christine, for instance, we are still of the view she should have had a panic alarm installed at her home which may have allowed her to summon assistance at a crucial time after her phones had been smashed. And we think that officers dealing with ongoing incidents should have been more aware of the history and should have better identified the risks."