A Respect Party parliamentary candidate has pulled out of a by-election in protest against George Galloway's "unacceptable" comments on rape.
Kate Hudson, who was standing for Respect in the Manchester Central by-election in November, said that she could not "in all conscience, stand as candidate for a party whose only MP has made unacceptable and un-retracted statements about the nature of rape."
In August George Galloway, who represents Bradford West, claimed that the sexual assault allegations levelled against Julian Assange in Sweden would not be regarded as rape in the UK. He added that Assange is only guilty of "bad sexual etiquette."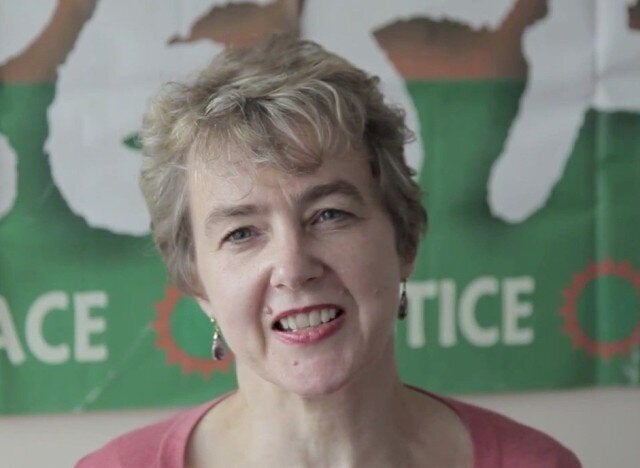 Kate Hudson has taken a stand over Galloway's comments
The Wikileaks founder is accused of sexual molestation, unlawful coercion and penetrating a woman while she slept.
Despite coming under intense criticism, Galloway refused to retract his remarks, instead issuing a clarification. The MP for Bradford West defied his critics, saying "what occurred is not rape as most people understand it. And it's important to note that the two women involved did not initially claim it."
Calling his clarification "completely inadequate" Hudson said to continue in her post would be tantamount to condoning his comments, something she was keen to refute.
She wrote: "I stand by the position taken by Respect Party leader Salma Yaqoob, who has stated:
"Let me be clear, as a politician and as a woman. Rape occurs when a woman has not consented to sex. George Galloway's comments on what constitutes rape are deeply disappointing and wrong." George Galloway said it was not rape to have sex with a sleeping woman if she had previously consented to sex
Hudson said she could not represent the Respect Party as it did not accord with her political principles, "which include the continuing struggle for justice and respect for women, as well as fighting against austerity, war and racism."
However she added: I will continue to work within the Respect Party to ensure that our values and principles with regard to women's rights match up to the Party's – and George Galloway's – outstanding record in these other areas."