It's one thing not being able to paint like Picasso, Monet or Matisse. It's quite another to admit your brush skills aren't up to that of elephant.
But here she is, a 20-year-old African elephant called Five who has produced 90 paintings which sell for a tasty £250 each - far more than we've ever sold anything for. Ever.
3.5 tonne Five lives at West Midlands Safari Park in Bewdley and started expressing herself on canvas only two years ago.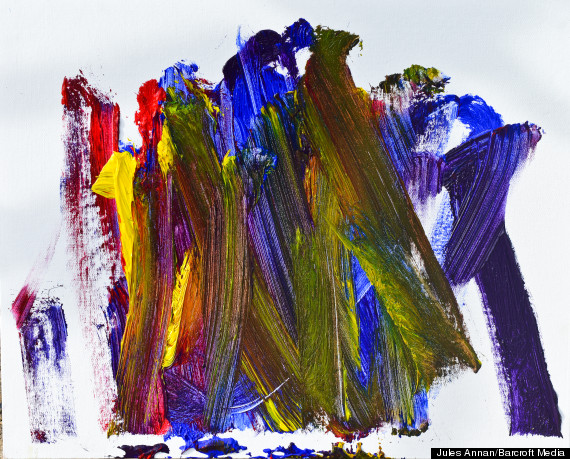 One of Five, the painting African elephant's, abstract artworks at West Midlands Safari Park, Bewdley
They say her abstract works are inspired by the weather - following in the tradition of some of the greatest artists throughout history.
Keepers at the park say they have to attach a picture of Five doing her thing on the back of each piece, otherwise potential buyers refuse to believe she was really responsible.
Don't they know elephants are among the smartest most sensitive animals in the world?
It's actually a prove scientific fact that Five, for example, has a greater level of intelligence and artistic skill than all the ex-members of boy band Five combined (see above).
Enjoy her work below.
Five, The Artistic African Elephant