Sarah Catt, a mother-of-two who aborted a baby within a week of its due date has been jailed for eight years.
Catt bought drugs online from a company based in Mumbai, India, allowing her to induce labour when she was nearly at full term.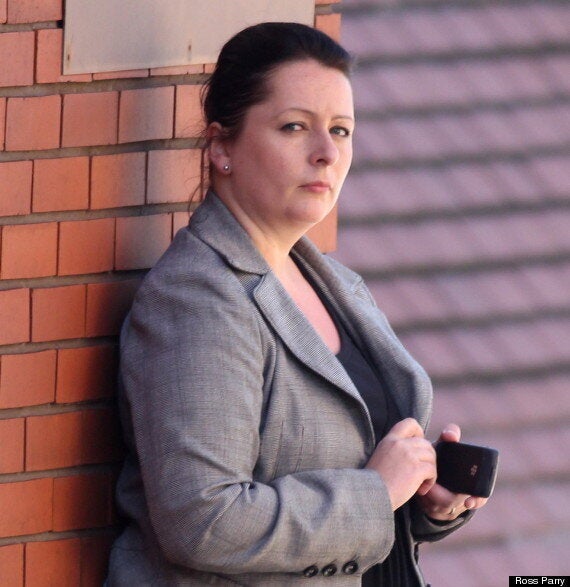 Sarah Catt aborted her baby within a week of its due date. The body of the baby boy has never been found
She believed the baby's father was a man with whom she had been having an affair for seven years, not her husband.
Catt, from North Yorkshire, bought the drug used to terminate pregnancy after searching "where can I get an illegal abortion?" online.
She made several searches on the internet relating to illegal abortions and abortion drugs, including "inducing an abortion at 30 weeks".
She is believed to have taken the drug just before hitting the nine-month mark, and a week before the baby was due.
After being arrested, Catt lied to police, saying she had had an abortion at a Marie Stopes clinic in March that year when she was 30 weeks pregnant - six weeks over the legal limit.
In July she pleaded guilty earlier to administering a poison with intent to procure a miscarriage.
Catt told a psychiatrist she had taken the drug while her husband was away and delivered the baby boy by herself at home.
She said the child was not breathing or moving and that she had buried his body but has not revealed the location.
She did not tell anyone what had happened.
Sentencing Catt, who showed no emotion during the hour-long hearing, judge Mr Justice Cooke said she ended the life of a child that could have been born alive, adding Catt would have been charged with murder if the baby had been born a few days later and she had then killed him.
"The critical element of your offending is the deliberate choice made by you, in full knowledge of the due date of your child, to terminate the pregnancy at somewhere close to term, if not actually at term, with the full knowledge that termination after week 24 was unlawful and in full knowledge your child's birth was imminent," he said.
"What you have done is rob an apparently healthy child, vulnerable and defenceless, of the life which he was about to commence.
"The child in the womb was so near to birth, in my judgment all right-thinking people would think this offence more serious than unintentional manslaughter," he said.
Frances Oldham QC, in mitigation, described the case as "highly unusual" and said Catt was a "supportive and loving mother" to her two children.
Mrs Oldham said Catt had asked her to tell her husband and children that she was sorry and said she would "never forgive herself" for the effect her actions had had on her family.
"It's a burden she will bear for the rest of her life," she said.
Speaking after the sentencing, North Yorkshire Police described Catt as "cold and calculating". "Catt has proved to be cold and calculating and has shown no remorse or given an explanation for what she did, lying to the police, health professionals and her family throughout the investigation."