Two unarmed female police officers have died after attending a "routine incident" that led to the arrest of one of the country's most wanted men, Dale Cregan, Greater Manchester Police confirmed.
A female police officer was killed shortly after witnesses reported hearing 13 shots fired in Abbey Gardens in Hattersley, Tameside. Her colleague died an hour later after being taken to hospital.
Police named the two officers killed as 32-year-old Fiona Bone and 23-year-old Nicola Hughes, saying they were responding to a call of a burglary.
Cregan, who was wanted in connection with the gun-and-grenade killing of David Short, in August and the death of short's son, Mark, in May, later gave himself up to police.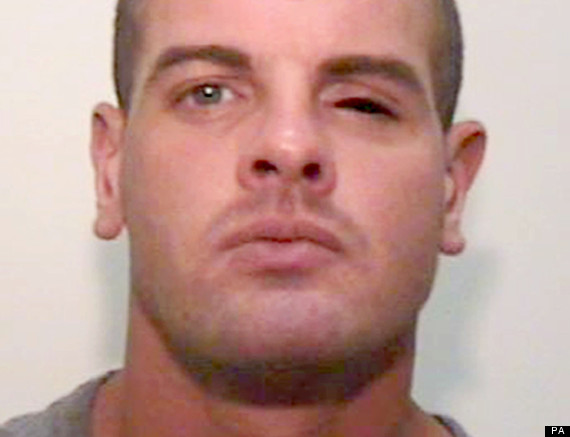 Police offered a £50,000 reward for information leading to the arrest of Cregan
The 29-year-old, who only has one eye, was arrested on suspicion of three murders - including that of a female police officer.
A police spokesperson said the police had attended a "routine incident" in Manchester, adding: "There were reports that shots were fired."
Greater Manchester Police's assistant chief constable Garry Shewan said: "It is with great sadness that we announce the death of a second police officer following an incident in Tameside this morning. The scene of the incident in Greater Manchester
"A long and dark shadow has been cast across Greater Manchester and my thoughts are with the officers' family, friends and colleagues.
"We will be doing everything we can to support them over the coming days and weeks."
Great Manchester Police's Garry Shewan reads a statement about the death of the first policewoman
Prime Minister David Cameron said the killings were "an act of shocking evil by an appalling individual."
Manchester Evening News report it is understood a grenade was used in the attack.
A 27-year-old woman, who did not want to be named, said her ex-boyfriend witnessed the shootings.
She said it happened outside the address of a man who, she said, knew Cregan.
She said: "He (her ex-boyfriend) was a bit shook up when I saw him."
She said he was walking back from the doctor's when he heard someone he knew shout to him, adding: "Then someone has come outside the house ... and shot two officers and then he threw a grenade in the garden.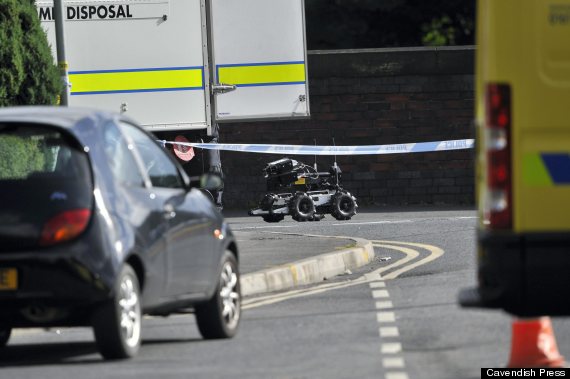 A Royal Logistic Corps bomb disposal vehicle was inside the cordon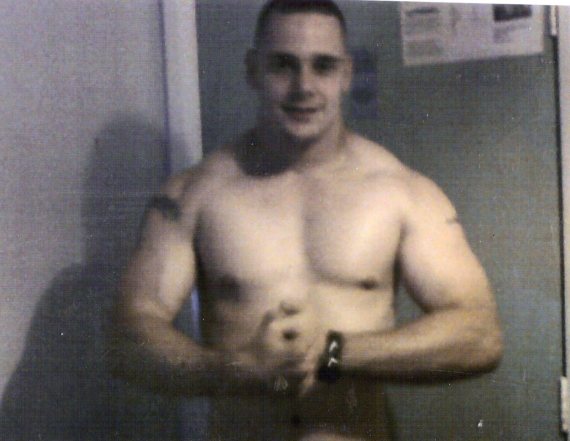 Cregan was arrested for the murder of a police officer
"He (her ex-boyfriend) said the officers hit the floor.
"Cregan then got into a silver BMW and drove off but he must have then gone on foot shortly after because my friend saw him on Stringer Avenue, which is only down the road."
It is believed that Cregan handed himself in at Hyde police station. According to reports the suspect told his friends he lost his eye during a fight with police in Thailand involving a knuckle duster.
A bomb disposal truck was later seen outside the police station where Cregan handed himself in.
Local window cleaner Warren Shepherd was on his rounds close to where the officers were shot.
"I just heard gun shots, bang, bang, bang - around ten of them, then a pause and a big explosion," he said.
"I went around the back of the houses to see what happened and there was a police car that looked empty.
"There was people, neighbours stood around there and one of my customers said, 'They've been shot! The police officers have been shot!'"
Mr Shepherd said he went back to his van but could see the aftermath through a gap between two houses.
He added: "I saw one body covered up and going into the back of the ambulance.
"I saw another body on a trolley and it looked like they were doing heart compressions on the body, and I had had enough by then.
"It was like something on the movies. It's just so sad for the family of the two police women.
"Both lost their lives just doing their jobs and my heart goes out to their families and I know people around here will feel the same."
A £50,000 reward was offered for information leading to the arrest of the suspect, who police wanted to speak to about the murders of David Short, 46, and his son Mark, 23.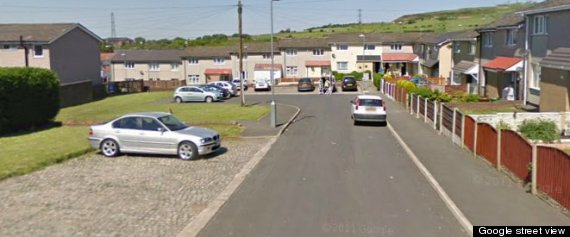 Tragedy: The incident occured in Abbey Gardens in Hattersley, Tameside shortly before 11am
David Short was killed at his home in Folkestone Road East, Clayton, on August 10, while Mark was gunned down at the Cotton Tree pub in Droylsden on May 25. A gunman walked into the pub and fired shots which injured three other men.
Greater Manchester Police's tribute to the two female police officers
A post-mortem examination showed Mark Short died from a gunshot wound to the neck.
Four men have been charged in connection with his murder and are due to enter pleas at Manchester Crown Court in November.Earlier this month a 33-year-old man appeared at Manchester Crown Court charged with the gun and grenade murder of David Short.
Home Secretary Theresa May said: "This is a deeply shocking incident and a terrible reminder of the risks that police officers face every day to keep our communities safe."
SEE ALSO

Comments are closed on this entry for legal reasons