As everybody knows, genes are something a family can't help but share; and they can be a totally mixed bag.
For some talented families, however, genetics are the key to success and fortune. And we're not just talking about those with heavenly good looks.
Whether it's a result of being brought up by a best-selling author, and being encouraged to take up the family trade, or pure biology, for some relatives there's talent in the blood.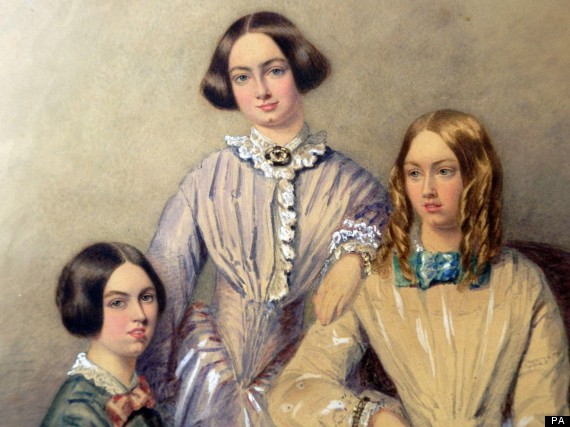 The Bronte sisters
Here we round up five of literature's most famous families.
The Brothers Grimm
The name gives it away, but Jacob and Wilhelm Grimm are responsible for popularising fairy tales across the world. The pair studied and worked together to collect German folk tales during the 17th and 18th centuries. While Jacob took responsibility for structuring the collections, Wilhelm did all the editing and writing of the individual fairy tales.
Jack Keruac and Jan Kerouac
The beat poet and writer fathered Jan Kerouac, who later turned out to be a writer, with Joan Haverty in 1952 - although he didn't acknowledge the relationship until she was nine. A familial connection existed not just in their writing prowess, but also in Jan's similar affectation for drugs and trouble, as well as a lengthy road trip across the country which echoed her father's own iconic trip.
Kingsley Amis and Martin Amis
Prolific British writer Martin Amis had big shoes to fill as the son of Kingsley Amis, whose published catalogue extended to 20 novels, six volumes of poetry, literary criticism, a memoir, short stories and television and radio scripts. No pressure, then.
Bronte sisters
Although they had to first publish under pseudonyms to hide their gender, Anne, Emily and Charlotte have always shared a surname. Anne Bronte was a poet and novelist, and wrote The Tenant of Wildfell Hall, Emily is best known for Wuthering Heights and Charlotte authored Jane Eyre. They suffered early deaths (29, 31 and 39 respectively) in the same village they were born in - Haworth in Yorkshire, now a major tourist attraction.
Gabriele Rossetti and Christina and Dante Gabriel Rossetti
Technically an artistic family too, but the offspring of Italian poet Gabriele Rossetti were set for big things - and not just fiery red locks. Of four children, daughter Christina Georgina and son Dante Gabriel are probably the best known, she being a well-known Romantic poet, and he a renowned painter. However, Gabriele's other children, Maria and William, also made a living as writers and critics.