Dale Cregan has been charged with the murders of Nicola Hughes and Fiona Bone, police said on Thursday evening.
Cregan was also charged with the murders of father and son David and Mark Short in separate incidents earlier in the year. In addition, Cregan faces three charges of attempted murder.
The 29-year-old is due to appear at Manchester magistrates' court on Friday.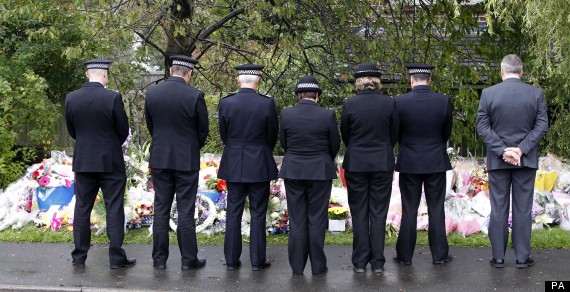 Sir Peter Fahy pauses for a moment along with fellow officers, after he laid flowers near to the scene where Pcs Fiona Bone and Nicola Hughes were killed in Hattersley, Tameside
The deaths of Pcs Nicola Hughes and Fiona Bone during a bogus burglary call in Hattersley, Greater Manchester, on Tuesday shocked the nation and has elicited an outpouring of sympathy across the country.
Police said a 28-year-old man arrested on suspicion of conspiracy to commit murder, in relation to the deaths of the two officers, remains in police custody for questioning.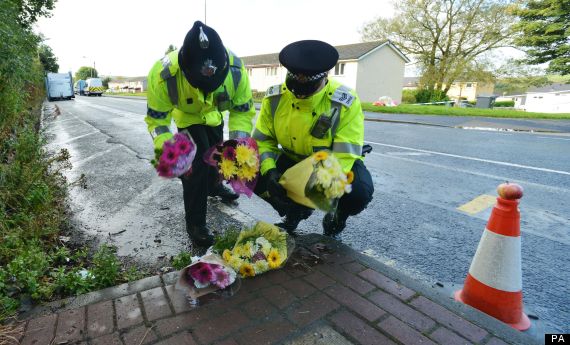 Police lay flowers at the scene where two female officers were killed in Britain
Nazir Afzal, Chief Crown Prosecutor for CPS North West, said: "The tragic events this week in which Police Constables Fiona Bone and Nicola Hughes lost their lives in the line of duty have shocked and appalled the whole country.
"I would like to take this opportunity to express my sympathies to their families, friends and to all their colleagues in Greater Manchester Police on their very sad loss."
Chief Constable Sir Peter Fahy, said: "This remains a complex investigation and the fact we have charged someone does not mean the investigation is complete.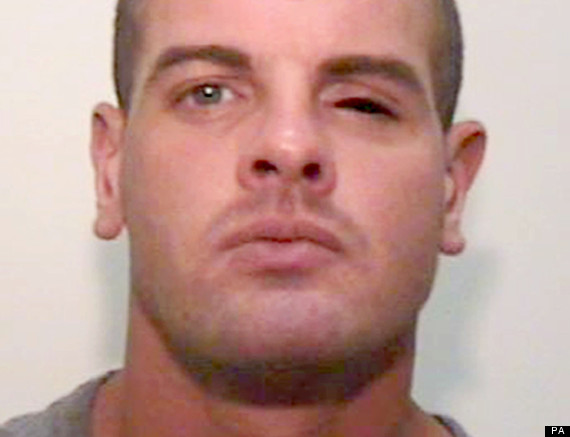 Police offered a £50,000 reward for information leading to the arrest of Cregan
"We still have someone in custody and people on bail and there is still a lot of work to be done.
"We have been touched by the many thousands of messages received from the public who are as shocked as we are and I want to thank them for their support over the last few days.
"We will continue our high visibility presence in the Hattersley area and I would urge anyone who has any information about what happened on Tuesday morning or in the lead up to it they must do the right and just thing and contact us."
Comments are closed on this entry for legal reasons