A swimmer "protesting about elitism" brought chaos to this year's Oxford v Cambridge Boat Race when he jumped into the Thames and brought it to a dramatic halt, a court has heard.
Trenton Oldfield, 36, of east London, stopped the annual contest for around half an hour on April 7, the first time in the history of the 158-year event that it had been disrupted by a bather.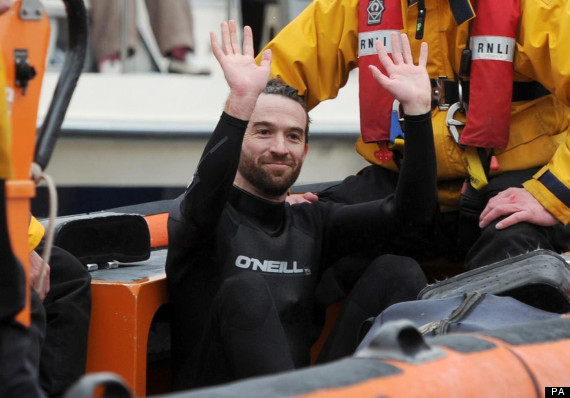 Trenton Oldfield denies causing a public nuisance during the Oxford-Cambridge boat race
Opening the case, prosecutor Louis Mably told jurors the race between Oxford and Cambridge was spoiled for hundreds of thousands of spectators watching from the banks of the river or live on BBC TV, not to mention the two university rowing teams.
Watch the moment Oldfield disrupted the Boat Race...
Mably said that despite it continuing, "so far as the Boat Race was concerned, Mr Oldfield had obviously caused chaos".
He told jurors at west London's Isleworth Crown Court: "The feeling of disappointment was obvious - because not only had everything been delayed but the crews and the public had been denied a natural conclusion to the race that they had come to the river to see."
He said that after being rescued from the river, Oldfield was detained by police who asked him why he had jumped in the river.
Mr Mably added: "He replied that he was protesting about elitism. Exactly what he meant by that - who knows?"
Oldfield, of Myrdle Street, denies a charge of causing a public nuisance.
SEE ALSO:
Comments have been turned off for legal reasons