The "anti-elitist" swimmer who brought this year's Oxford-Cambridge Boat Race on the Thames to a dramatic halt is due to go on trial on Monday accused of causing a public nuisance.
The annual contest was stopped for around half an hour after Trenton Oldfield, who is privately-educated himself, was spotted in the vessels' path as crews battled towards the finish.
At a plea and case management hearing at Isleworth Crown Court in May, Judge Anna Guggenheim QC said the 36-year-old Australian admits that an incident took place on April 7, but contests whether it amounted to public nuisance or not.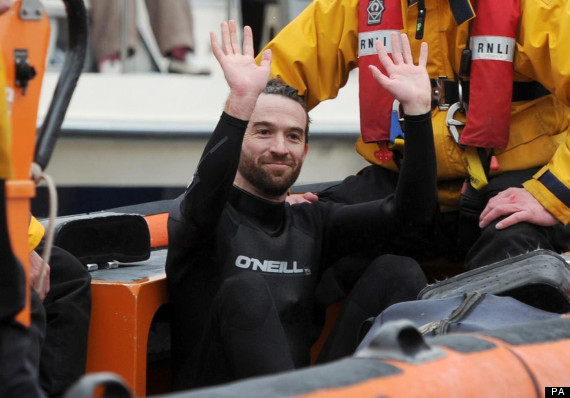 Trenton Oldfield denies causing a public nuisance during the Oxford-Cambridge boat race
The 158th Boat Race was labelled "possibly the most dramatic in history" by organisers after anti-elitist Oldfield, of Myrdle Street, east London, created unprecedented disruption in the Thames near Chiswick Eyot.
It was the first time in its history that the event was disrupted by a swimmer.
Watch the moment Oldfield disrupted the Boat Race...
This year's contest also saw an Oxford crew member break an oar and the team's bowman Alex Woods collapse after crossing the finishing line. He was later treated in hospital.
Oldfield was seen to swim towards the boats as they were neck and neck between the two and three-mile markers.
Former rower and assistant umpire Sir Matthew Pinsent was said to have alerted fellow adjudicators before the race was stopped and the swimmer, who narrowly avoided the blade of an Oxford oar, was pulled from the river.
He was taken away on a police launch and arrested.
The race was restarted nearly half an hour later, with Cambridge powering on to victory.
SEE ALSO:
Comments have been turned off for legal reasons