England goalkeeper John Ruddy has bemoaned John Terry's retirement from international football as a "big loss".
The Norwich City goalkeeper, who made his England debut in the friendly victory over Italy in August, added he was "shocked" at the timing of the Chelsea captain's decision.
"He's a big loss," the 25-year-old told HuffPost UK Sport. "His track record speaks for itself and he's been a rock for so many years, so to see him retire was a shock but I hope he continues to get the honours that he wants at Chelsea."
Having captained his country twice, Terry's leadership is held in high esteem by the players he has skippered throughout his career. And although Ruddy never played alongside him, his brief experience of Terry is overwhelmingly positive.
"Everyone is very welcoming at England," said the Canaries stopper, whose Euro 2012 participation was scuppered by injur. "It's a very friendly atmosphere but John was particularly approachable. He's a really nice guy and a very funny guy who always made time to speak to you."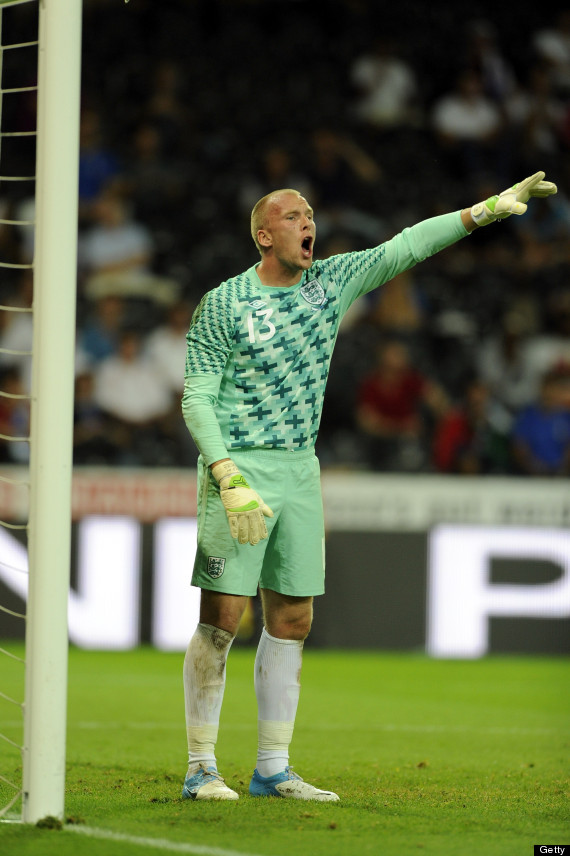 Ruddy won his first cap against Italy in August
Domestically, Norwich are still to win a Premier League game under new manager Chris Hughton, having drawn three of their five matches. But Ruddy has already sensed a drastic shift away from previous manager Paul Lambert.
"Chris is very hands-on. Always out on the training pitch, always talking to the players. There's a lot more of a focus on defending and being tighter as a unit whereas last year we wanted to score two or three and only kept six clean sheets.
"We've been a lot tighter at the back apart from the first game [a 5-0 defeat at Fulham] so it's coming along well and we seem more solid as a unit," he added.
The England number two is adamant the team have "addressed the issues that arose" from the Fulham debacle and has vowed not to panic despite early murmurs of a relegation dogfight lying in store.
His newfound international status could potentially dictate his club career in the future too, but Ruddy signed a new four-year deal with Norwich in June and leaving is something he is "certainly not thinking about at all. That's as far back in my mind as possible".
Ruddy, who had a trial with Manchester United in 2004 and made just one substitute appearance for Everton in five years (he nevertheless describes his spell on Merseyside as "invaluable"), enjoyed an excellent debut season in the Premier League's top flight. Although his magnificent one-handed save to deny Luis Suárez a winner at Anfield is perhaps best remembered, it is not his favourite.
"I was pleased with that but the timing of that save is why it got more publicity," he insisted. "We played Newcastle away at the back-end of the season and I made a save from a deflected Demba Ba shot and that for me was my best because we work on reactions in training and it came off."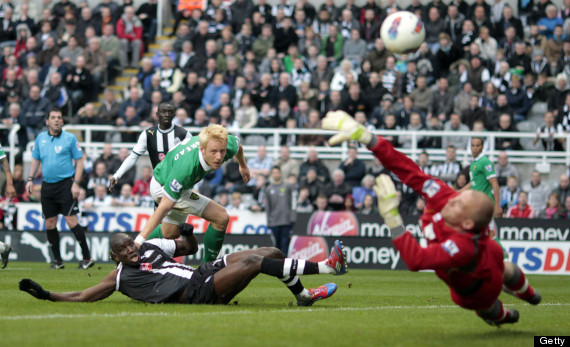 Ruddy denies Ba at St James's Park
As for Fifa-gaming, it's an ever-present hobby at away games for the squad as the competition gets "quite boisterous". But Ruddy neglected to nominate the club's best player.
"We play doubles so we need to get one of those singles tournaments going."
Norwich remain unified off the pitch as much as on it, it would seem.
John Ruddy was taking part in the #FIFA13CelebCup. Go to www.facebook.com/EASPORTSFIFA for photos of John, Joe Hart, Louis Smith, Jose Enrique, Ashley Young, The Enemy and many more battling it out.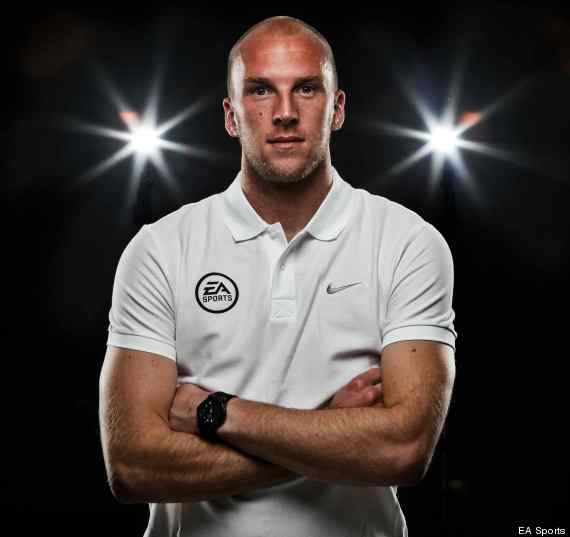 EA SPORTS FIFA 13 is out now on all formats including PlayStation 3, PlayStation Vita, Xbox 360 and iOS.