The Queen has officially opened a new university library which houses more than a million books and collections of rare manuscripts.
A crowd of students and well-wishers lined the entrance to the University of Aberdeen's Sir Duncan Rice Library to welcome the Queen, who was accompanied by the Duke of Edinburgh.
She met the building's architects, donors and members of staff before unveiling a plaque on the ground floor.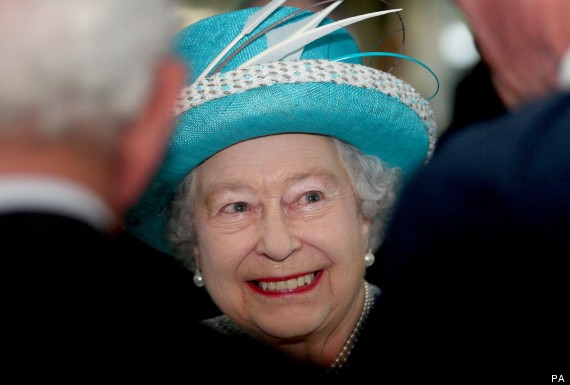 The Queen arrives to open the new Aberdeen University library
The cube-shaped building, which opened to the public last year, was conceived by Danish architects Schmidt Hammer Lassen to mark the ice and light of the north and is the largest capital fundraising project undertaken by the university.
The library was named after a former principal of the institution, Sir Duncan Rice.
Staff and students were joined by hundreds of alumni and donors for a day of celebration which included tours of the library and an organ recital in the university chapel.
The Queen was presented with a bunch of flowers from the university's Cruickshank Botanic Gardens by two students from China, Sarah Keung Yinsum and Yang Lee.
Meanwhile, this week in Culture...