A Sikh woman whose photo was surreptitiously taken and posted on an online forum in order to mock her facial hair has gained praise for her "graceful and fresh response".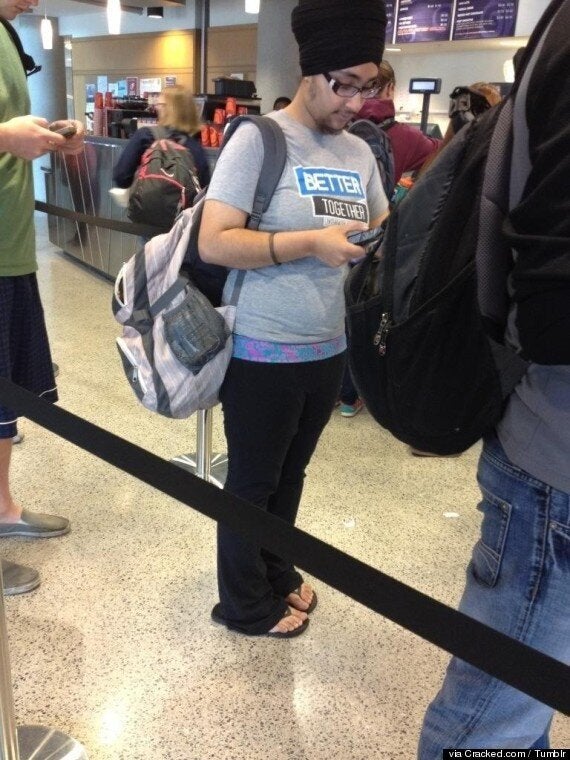 Balpreet Kaur is a baptised Sikh who believes in "sacredness of the body"
The stunt backfired spectacularly however, with the poster being roundly beaten down for his "utterly dickish behaviour".
The picture - and the debate - went viral, and Balpreet herself even responded directly to the taunt with an eloquent and dignified explanation of her faith and appearance.
Denying she was embarrassed or humiliated by the snap, she explained: "Yes, I'm a baptised Sikh woman with facial hair. Yes, I realise that my gender is often confused and I look different than most women.
"However, baptised Sikhs believe in the sacredness of this body - it is a gift that has been given to us by the Divine Being [which is genderless, actually] and, must keep it intact as a submission to the divine will."
Tesh, or uncut hair is one of the tenents.
Sensing he wasn't going to win this one, European_douchebag hastily composed an apology, but board users dismissed it as insincere, with one pointing out: "You never anticipated the person you were secretly bullying and mocking would discover your harassment."
A somewhat humble post read: "It was a fairly asshole-ish thing to post this. After apologising and talking with Balpreet I've seen how stupid this post was in the first place isn't funny at all. Yeah it's not something you see everyday but that doesn't make it funny. Hopefully you guys won't remember me as "that douchebag that posted the picture of the Sikh girl!"
Balpreet, who is studying neuroscience and psychology added: "My attitude and thoughts and actions have more value in them than my body because I recognise that this body is just going to become ash in the end, so why fuss about it?
"When I die, no one is going to remember what I looked like, heck, my kids will forget my voice, and slowly, all physical memory will fade away. However, my impact and legacy will remain: and, by not focusing on the physical beauty."
"So, to me, my face isn't important but the smile and the happiness that lie behind the face are."
Click here for Balpreet's full response.