Even on the other side of the world, Prime Minister David Cameron was unable to escape speculation about possible threats to his position from London mayor Boris Johnson.
Cameron is used to fending off rumours circulating in the UK that Johnson has his eye on the Conservative leadership and the keys to 10 Downing Street.
But he faced the same questions in Brazil, when interviewed for newspaper Folha de Sao Paulo.
Folha asked: "With the economy in crisis, we see mayor Boris Johnson, also of your party, with greater popularity than you to the point there are rumours that he might be the Conservative candidate for the next general election. Do you feel your post is threatened?"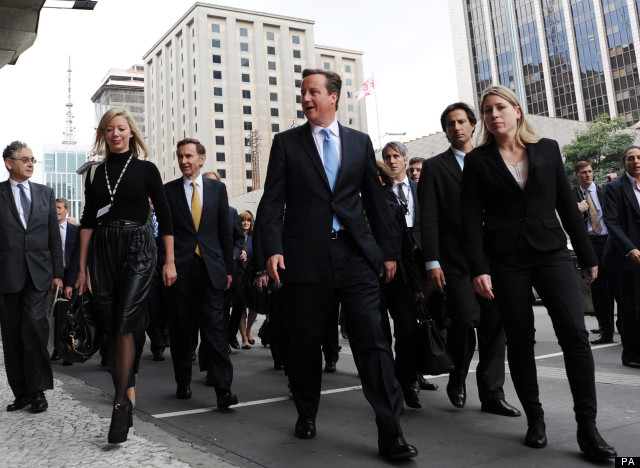 Cameron was questioned over Boris' popularity by a Brazilian newspaper
Cameron responded: "Not at all. Boris has been a great friend of mine for a long time and a first-class mayor of London.
"We're very lucky to have many big hitters in our party, but Boris still has much work to do as mayor, and so do I as Prime Minister."
Cameron, fresh off an appearance on the Letterman show in New York, was obviously still on his guard to deal with tough questions. At least he didn't get asked about Magna Carta this time.
SEE ALSO: