Jill Meagher, a young Irish radio manager working for one of Australia's major broadcasters, has been found dead in a field off a dirt track on the outskirts of Melbourne - with a 41-year-old man arrested for raping and murdering her.
The 29-year-old, who worked for the ABC, had been missing for six days after a night out with friends and work colleagues in the Melborne suburb of Brunswick, five minutes from the home she shared with husband Tom.
After spending the evening in Bar Etiquette, a popular local haunt, a friend offered to walk Ms Meagher home, but she insisted on making the trip alone.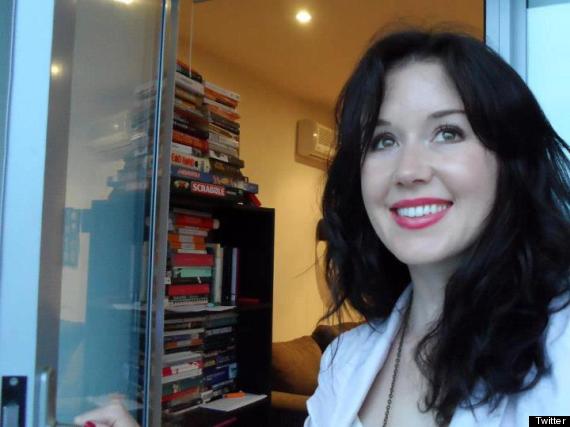 The body of the popular ABC staffer Jill Meagher was found in a field near Melbourne
CCTV footage taken from inside a bridal shop showed a man in blue hoodie beckoning to her as she walked along the road at around 1.40am, sparking a manhunt.
Police later arrested Adrian Bayley who, after several hours in custody and initially refusing to speak to police, led police to the edge of a field in the Melbourne suburbs, where her body was discovered.
Bayley was charged with rape and murder at Melbourne court on Friday. He did not enter a plea and has been remanded in custody.
Ms Meagher's devastated husband and parents, who live in Perth, were told of the tragic development on Friday morning, and Ms Meagher's brother Michael has arrived in Australia from Ireland.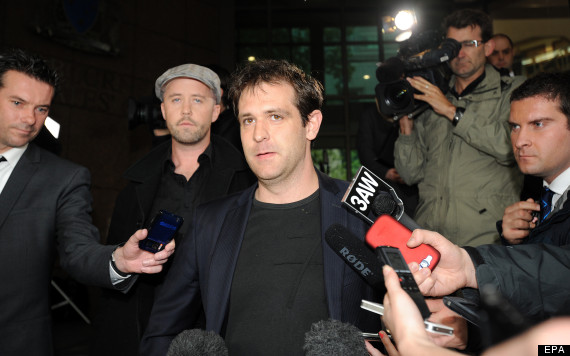 Tom Meagher husband of murdered ABC employee Jill Meagher and her brother Michael McKean prepare to give a statement to the media outside the court in Melbourne
Police had earlier discovered her handbag in a nearby alleyway - days after the area had been throughly searched.
The discovery made the detectives suspicious - they believed they would not have missed such an obvious item in their last search of the area - leading to the notion that it had been planted or ditched there.
Her husband Tom Meagher said outside court: "I just wanted to say very briefly that despite the fact that this is the worst thing that we'll ever go through in our lives, I've been really humbled by the support of the Australian public, the tireless efforts of the police and all the friends and family who have put their lives on hold to help us out. Flowers have been placed outside the bridal shop, whose CCTV captured Jill Meagher's last movements
"And while I really appreciate all the support I just would like to mention that negative comments on social media may hurt legal proceedings, so please be mindful of that.


"I would also like to say if the media could respect the privacy of the Meaghers that would be brilliant. Thank you."
In a statement issued on behalf of the family of the ABC staffer, Ms Meagher's uncle in Ireland Michael McKeon said: "We are devastated. We are heartbroken.
"She was the first grand-child my mother had and her aunts, uncles and cousins are powerless to describe their loss.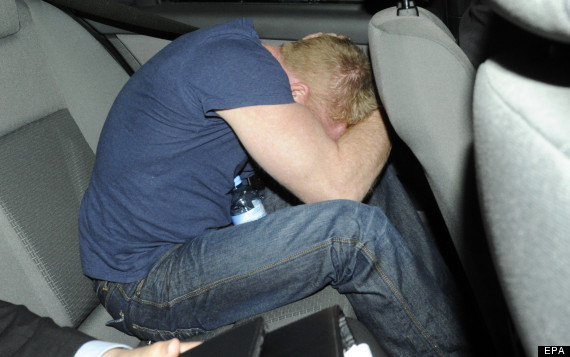 Adrian Bayley being driven away in a police vehicle from the St Kilda Road Police Complex in Melbourne
"There are no words to describe how we feel at what has happened.  We had hope yesterday when there was no evidence of foul play but when the man in the CCTV footage was arrested we feared the worst.
"We acknowledge the role that social media has played in the search for her. We believe that it has helped us to reach a conclusion although it is not the one we had hoped and prayed for.
"We thank the people around the world who have supported us.
"Both the McKeon family and Meagher family will have to plan now to grieve for Jillian and this is going to be one of the hardest things given that only three years ago we came together for the marriage of this lovely couple."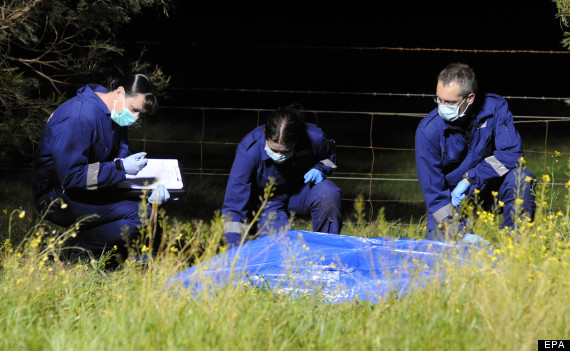 Forensic police at the site where the body of Jill Meagher was found
ABC managing director Mark Scott also issued a statement, saying: "As you will have heard, overnight Victorian Police have confirmed the tragic death of our colleague, Jill Meagher.
"Throughout this long week, we had all hoped for a breakthrough and good news. The police announcement is just devastating for her family, her friends and her many colleagues in Melbourne, across Victoria and in ABC Radio.
"Our thoughts are with Jill's husband, Tom, her family and her friends. I know that ABC staff everywhere will want to send their love and support to Jill's colleagues who have endured such a terrible week only to face the reality of her loss."
ABC Melbourne, Cath Hurley, said on ABC 24: "She really stood out ahead of the pack, she was just a wonderful life force."
She was the life of the office, the kind of person who would organise the cupcakes ... when it was someone's birthday, organise for people to get together, make sure everyone got together and talked when they needed to."
The crime has shaken the nation, and sparked much debate about the safety of women walking home late at night, but police and the family have begged users of Twitter and Facebook not to speculate or jeopardise the court case.
Acting Prime Minister Wayne Swan said: "All Australians are thinking of Tom Meagher and Jill's family. Their grief and the loss they must be feeling is hard for us to comprehend.
"Australians right across the country are shocked by this horrible and senseless violence and have the Meagher family in their thoughts and prayers."
Flowers have been laid outside the Duchess Boutique on Sydney Rd, the store which captured the CCTV footage of Ms Meagher's final moments.