The daughter of Elvis Presley has been snapped serving up fish and chips from a mobile van in East Sussex.
Lisa Marie Presley, who lives nearby in a £9m mansion in Rotherfield, regularly rolls up her sleeves to help out.
Presley moved to the area in 2010 with husband Michael Lockwood and their twins.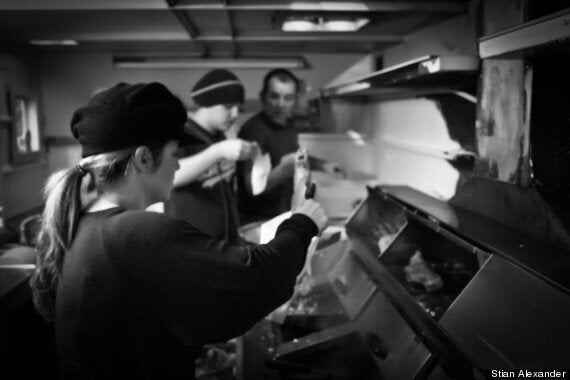 Salt and vinegar with that? Lisa Marie Presley at work in a fish and chip van in East Sussex
Justin and Kim Scales, who run the fish and chip van - as well as being the landlords of the King's Arms pub in the village - say that Lisa Marie and her husband "love helping out".
They became firm friends after Presley, who is the former wife of Michael Jackson, and Lockwood began visiting the pub for pints of Guinness and games of darts.
Speaking on Friday, Mrs Scales said: "She (Lisa Marie) likes to see how we live and experience it.
"We were laughing because the customers (at the fish and chip van) didn't know it was her. She really enjoyed it."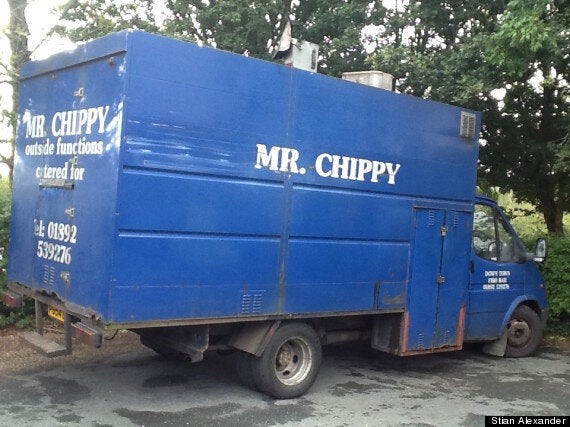 As well as working out of this chip van, Presley enjoys pints and darts at the local pub
"If they go out, they go to fine dining restaurants but Lisa and her husband say they don't know what they are missing.
"When she is in the pub people treat her normally. It's not a big deal, everyone has got used to her. She's really friendly."
The mother of three-year-old twin girls, Harper and Finlay, has even taken part in a fun run to raise cash for local children's hospice Demelza House.
Mrs Scales added: "When she first came here she said she wanted to do the run, which her husband and children also took part in.
"Whatever she says she is going to do, she does it. It was the funniest thing. We all did this run and no one knew who she was."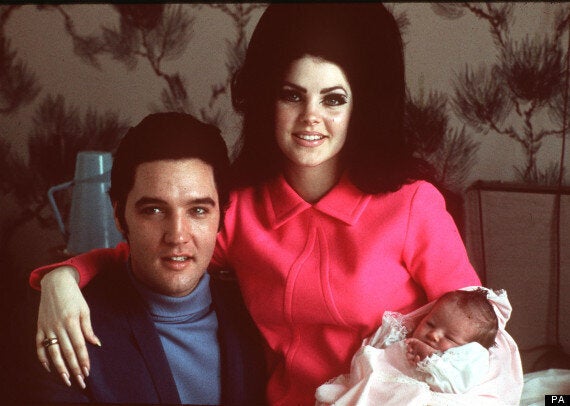 Daddy's (only) little girl: With parents Elvis and Priscilla as a baby in 1968
One local, who asked not to be named, said: "It's amazing when you go for a pint and see Elvis Presley's daughter sitting there drinking a pint of Guinness.
"What's even more amazing is that she's standing in a van serving up fish and chips to people - who would ever have thought that?
"The King of Rock and Roll's daughter doling out portions of cod and chips to villagers in England."
In a recent interview on BBC Radio 2, Elvis's only child said she loved living in the UK as she could get away from "self-absorbed" Californians.
"When I moved here I was getting notes and flowers. That's what I love about it. It's simple, it's not flash, it was a quality of life I needed."
She added in another interview: "We have found the quality of life so much more enriching and fulfilling.
"The civility, the culture, the people and its beauty have reawakened me and have smoothed out some of my bleak and jagged views about people and life.
"I can honestly say I am the only person who came to England for the weather. I love the cold and the rain."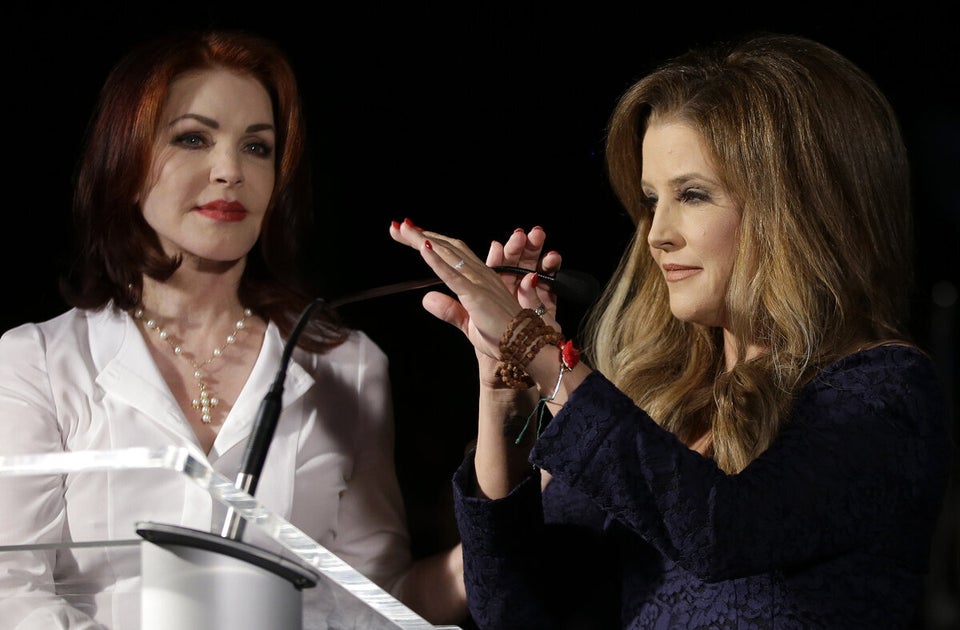 Lisa Marie Presley