These astonishing pictures show the moment a thief stole an iPhone from the hands of a toddler in a shop in Lancashire.
20-month-old Luella Reid was nestled in her pram watching a Barney The Dinosaur film on the device when the opportunistic pilferer struck.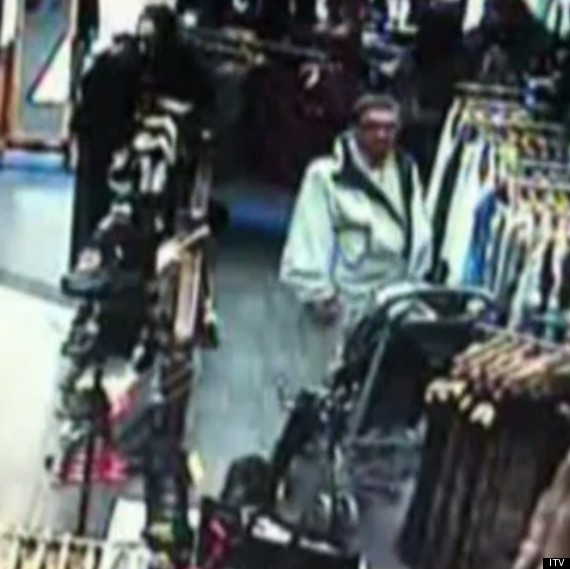 The thief sizes up the 20-month-year-old...
Luella's mum, Danielle Hinnigan, 26, had as first thought that she had dropped the phone when she heard heard Luella say: ''Mummy, Barney gone, gone.''
Hinnigan told the Liverpool Echo she was left feeling "sick" and "disgusted" by the actions af the heartless crook.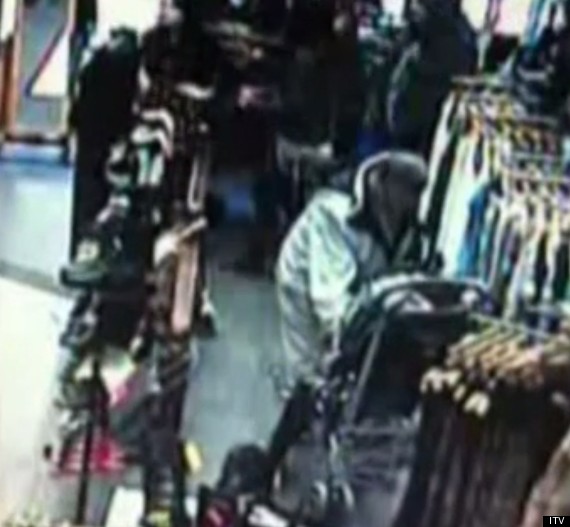 ...and deciding the tiny tot won't offer too much resistance, swoops down and takes the iPhone...
She said: "Luella loves Barney and was watching a show on my phone. I thought maybe she had dropped it. I never thought someone would go in her pram and take it off her.
"I'm just glad it was just the phone and Luella was OK."
The incident happened at a clothes shop called Hype in Ormskirk town centre at about 12 noon on Saturday September 22.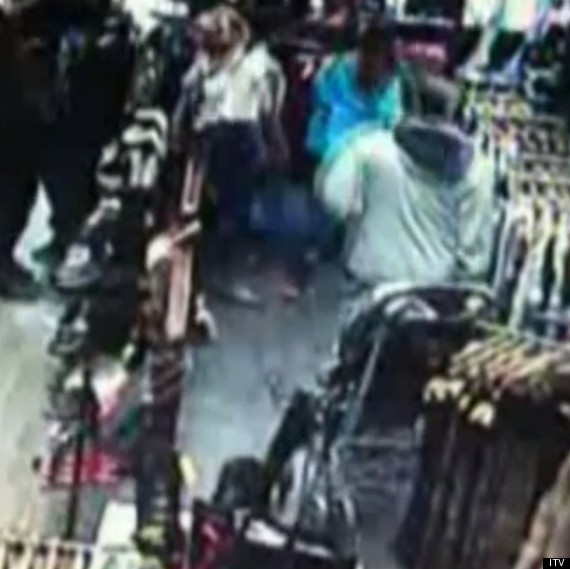 ...before making a swift exit.
The male thief was wearing glasses, had straight greying dark hair and was wearing a light jacket with dark inner hood and light-coloured trousers.
West Lancashire inspector Andy Willis said: "This is a despicable offence where it appears that the suspect has deliberately targeted a child knowing the crime would be relatively easy to commit.
Anyone with any information should contact Lancashire police on 101 or Crimetoppers on 0800 555 111