Double World Champion Body Artist Carolyn Roper is a painter in demand.
Her ability to take a bumpy, imperfect human body and use it as a canvass is impressive in its self, but her flair for turning this into a form of camouflage is jaw-dropping, which is why she's courted by ad agencies and businesses around the world.
A recent project for a Really TV show shot around London made headlines, while past jobs have included hiding people against shop fronts for the Irish Lottery and creating optical illusions for the front over of Biffy Clyro albums.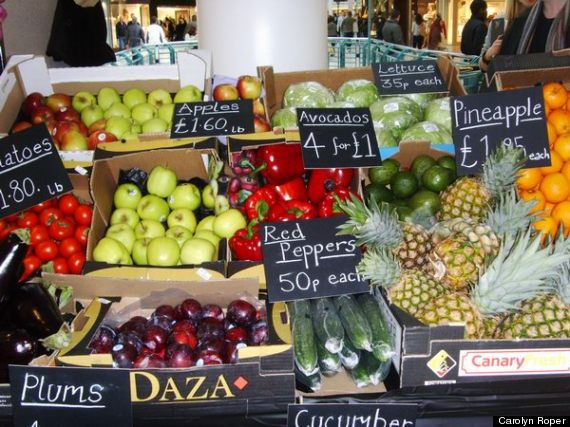 Can you spot the man in this photo? Look closer!
"I've produced various camouflage effects for television and advertising," Roper tells us.
"Producing a camouflage body painting in a public location brings an element of surprise and fun to PR campaigns and promotions. It's an excellent way of generating a large amount of publicity for my clients and usually ensures their campaign is a great success.
"The most difficult part of the process is making sure that I paint from the perspective of the camera. I have to paint from the view that the camera sees and not from my own eyes. It's also important to be a versatile artist and to be able to accurately reproduce just about any background that you're faced with on the day."
You can see some examples of her stunning work below, or at her website getmadeup.com.
MORE AMAZING BODY ART:
Chooo-San Turns Herself Into Creepy Monsters And Robots
Craig Tracy's Body Landscapes Create Optical Illusions
Jean-Paul Bourdier's Outside Images