The police investigation into the disappearance of five-year-old April Jones has discovered that she is distantly related to the man accused of her abduction and murder.
Mark Bridger, 46, is uncle to April's two half sisters.
Bridger was known in the village of Machynlleth, where he and April lived, as a 'bit of a ladies man' and is known to have fathered at least four children by two different women.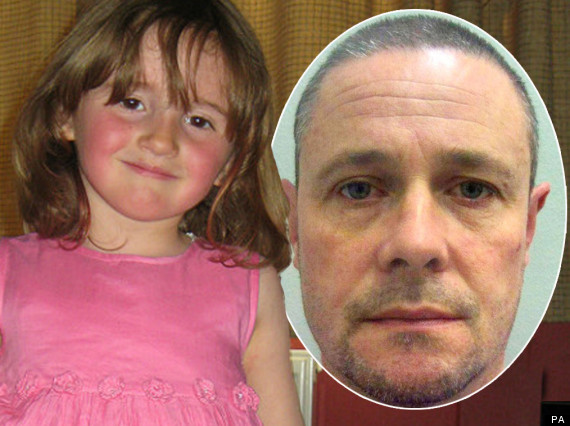 Jones and Bridger are distantly related
Residents in Machynlleth have suggested that he may have two or even three more.
Bridger fathered two children with a woman named Elaine Griffiths at the same time that her sister, Karen, had two children with April's father Paul Jones.
Paul later married April's mother Carol.
April was close to her half-sisters and their two cousins, all four of whom took part in the search to find her. Her half-sisters posted on Facebook about their 'little sister'.
Their mother Karen said: "The past week has been very hard and the community support for the family has been overwhelming.
"We are trying to focus all our energy on finding little April and staying strong for all the family members involved."
Bridger has been charged with the murder and abduction of April, as well as unlawfully disposing of and concealing her body with intent to pervert the course of justice.Police have admitted that they may never find her body.
He appeared in court on Wednesday and was remanded in custody until 11 January.
A trial date has yet to be fixed as the judge decided there are too many uncertainties about the case.
April's parents are to be consulted on the venue for the trial as it needs to be convenient for family and witnesses, some of whom are as young as seven.
Comments are closed for legal reasons